I ALSO DO TRADITIONAL ART.
A little about me...
-21
-Black
-Loves Japanese culture and anime
-Can speak and read Japanese on an intermediate level (still learning!)
-Aspires to be a translator
-Likes cosplaying (no pics)
-Always hungry and always sleepy
-Shipping trash
-Will watch any suggested animes (nothing too gory or scary)
-Fav Vocaloids: Hatsune Miku, GUMI, Gackpoid
-Loves dogs
-Fav animes: Lucky Star and Sgt. Frog
-Neat freak
-Obsessed with Legend of Zelda, Splatoon, Overwatch, Rainbow Six Siege
-Also obsessed with Amazing World of Gumball, Steven Universe and We Bare Bears
Animes I have watched (in their entirety):
-Fruits Basket
-Lucky Star
-Ouran High School Host Club
-Hetalia: Axis Powers
-Hetalia: World Series
-Hetalia: Paint it White!
-Hetalia: The Beautiful World
-Chobits
-Squid Girl
-Baka and Test (and season 2)
-Welcome to the NHK
-Black Butler
-Puella Magi Madoka Magica
-Sword Art Online
-Attack on Titan
-Rosario + Vampire (and season 2)
-Shuffle
-K-ON!
-Panty and Stocking with Garterbelt
-Space Dandy
-Free! Iwatobi Swim Club
-Osomatsu-san
-One Punch Man
-Himouto! Umaru-chan (+OVA)
-Watamote
-Skull-Face Bookseller Honda-san
Animes I have watched (but haven't finished):
-Chibi Vampire (Karin)
-Lovely Complex
-Keroro Gunsou (though to be honest I prefer the English dub thus why I haven't finished any episodes past where the dub left off)
-The Melancholy of Haruhi Suzumiya
-Sword Art Online II
-Hayate no Gotoku
-Inuyasha
-Spice and Wolf
-Cardcaptor Sakura
-Samurai Champloo
-Toradora
Anime(s) I'm watching currently
-Aria the Animation/Natural/Origination
-Hetalia: The World Twinkle
-Nichijou
-Pop Team Epic
-Fruits Basket Remake
-One Punch Man 2
-Cute High Earth Defense Club Love
Animes I plan to watch
-Free! Eternal Summer
-Soul Eater
-K-On!! (season 2)
-Black Butler II
-Black Rock Shooter
-Shugo Chara
-Skip Beat
-Attack on Titan (season 2)
Stamps yay!
Legend of Zelda



Splatoon





Vocaloid







Lucky Star




Sgt. Frog
Hetalia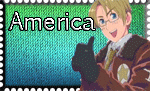 Fruits Basket



Gravity Falls

Steven Universe




We Bare Bears


Otaku





Kid Icarus

Wreck-It Ralph

Big Hero 6





Random!




More About Me






Favourite Visual Artist
What?
Favourite Movies
Ponyo, The Secret World of Arietty, The Cat Returns, Spirited Away (mostly the Studio Ghibli Films), Despicable Me, Jack and Jill, Wreck-it-Ralph, Hotel Transylvania, Rise of the Guardians
Favourite TV Shows
Keroro Gunsou, Fruits Basket, Phineas and Ferb, Ouran High School Host Club, Hetalia: Axis Powers, Lucky Star, The Amazing World of Gumball, Regular Show, Advenure Time
Favourite Bands / Musical Artists
Paramore, Vocaloids, Superchick, Evanescence
Favourite Books
Read so many I can't decide
Favourite Writers
Suzanne Collins, Lauren Myracle, Natsuki Takaya, Hari Tokeino, Hatori Bisco, Kagami Yoshimizu, Carolynn Hennesey
Favourite Games
Legend of Zelda, Mabinogi, Super Smash Bros. Brawl, Pangya, Mario and Sonic at the Olympic Games
Favourite Gaming Platform
Wii, 3DS, Xbox 360 Kinect
Tools of the Trade
Pencil and Sketchbook, Wacom Tablet, Manga Studio Debut 4.0, Paintool SAI
Other Interests
Writing, Manga, Anime, MMD videos