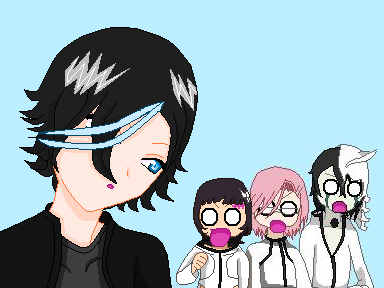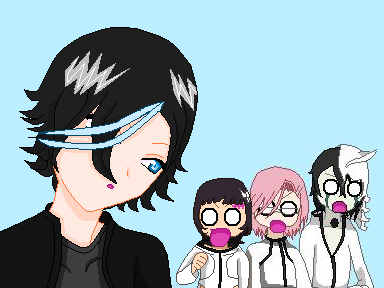 Watch
Name:Mana (affection, love) Jun (obedient) Suzume (sparrow)
Age:15
Parents: Divorced, she lives with her alcoholic abusive father.
Personality:Anti-social, cold, short tempered, but when you get to know her she's fun loving, caring, loving, and very kind-hearted.
Likes:Fighting, Singing, Poetry, Drawing, Writing.
Dislikes: Pervs, Preps, People who look down on her, People who think their better then her, and people who are just full of themselves.
Crush:
Bio:She's always had a bad family life, her alcoholic father and Drug using mother always fought sometimes they would either pass out or end up bloody.Mana Jun snuk out a lot but her father would always beat her when he found this out, she would always go to the high hill and just star up at the sky, draw, or write poetry.She didn't want anyone to know what was happing so she became very anti-social and got into fights so she could blame the burses and cuts on that.Her parents devorced when she was 10 and she's lived with her father eversence cause her mother didn't want her, she still sneaks out, gets in fights, and gets abused.She also dresses like a boy and keeps her hair short.
Sorry I was listing to I will you follow you into the dark by Death cab for cutie when I wrote her bio.
Base:
[link]