The Anime Angels artbook is now released and immediately available to purchase in both softcover and hardcover! It's 104 pages with nearly 100 angel artworks. All Kickstarter orders have been mailed out, but we still have a few extra bundles of postcards, art prints, and posters available if you missed the Kickstarter - you can order them at
AnimeAngelsBook.com
.
The new
book photos gallery
contains some interior photos of the book, plus a photo of the cover.
All of the feedback that I've heard so far from people who have purchased the book has been positive, so it's really great that people are getting excited about an art collaboration project like this. The book has over 60 DeviantArt artists participating -- thanks to everybody who contributed!
To
order the softcover book with a free postcard
, or to order a hardcover, or to get one of the original Kickstarter bonus bundles,
CLICK HERE
.
To
order the softcover book from Amazon
, but with no free extra stuff,
CLICK HERE
.
Here are some thumbnails of the new gallery photos:
The great cover by
shilin
!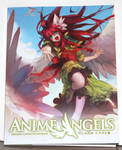 Here are pages 32 and 33 featuring "Cyber Angel" by
KumiVentura
and "Iris" by
Red-Priest-Usada
: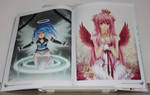 Here are "Aden" by
Nobu-Hazel
and "Eternal Flame" by
chocobikies
: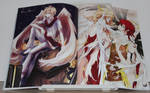 Here are two sample pages from the great index that
finni
put together: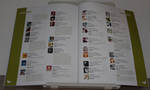 And finally, here are "Bravado" by
ClaudiaLaw
, and "Cry Out" by
Onirin
: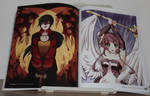 The ordering links again are:
For books with bonus free stuff:
animeangelsbook.com
If you prefer direct from Amazon:
amazon.com
Thanks to everybody who has supported this project since it began at Fanimecon 2011, thanks to all of the artists, and thanks to everybody who purchases a copy of the book -- it will help to make this project a success.
- brucekun

I received my book today, and love it! It's laid out super well (very calming to the eye!), and the art is wonderful! Anime Angels definitely shouldn't be missed!


The book is GORGEOUS
Nice layout and LOADS of GORGEOUS art in different styles ~

Wings + anime = EPIC win XD