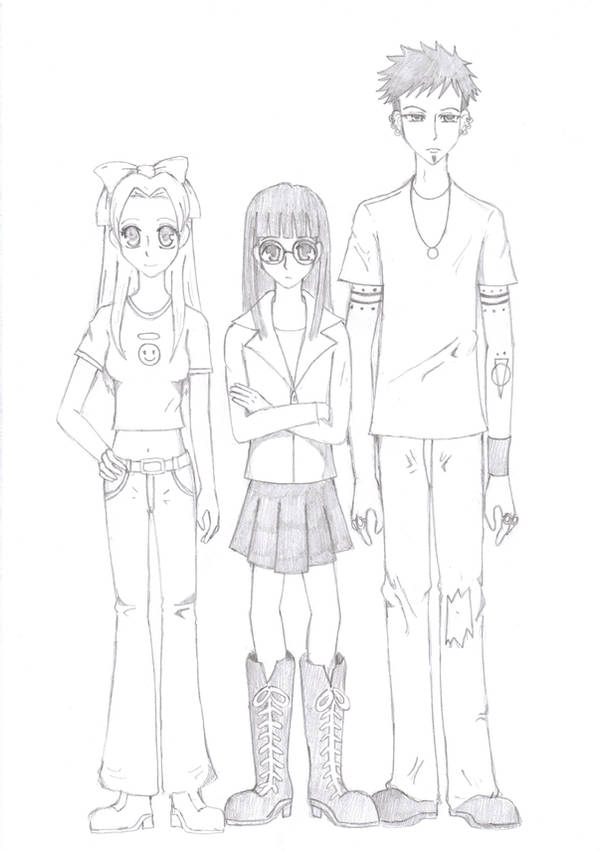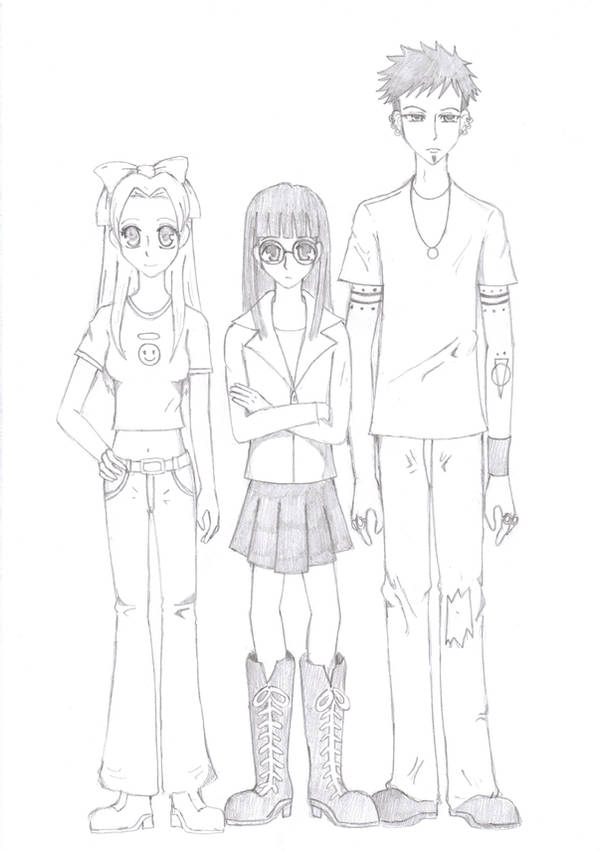 Watch
When I watch some episode of Daria online, I had this sudden urge to make some fanarts. Also when I saw all of those awesome crossover art in dA, I had to make one. Awhile ago and watch ouran, I thought I could make a crossover for daria and ouran. I decided to make Haruhi as Daria because I thought she kinda fit for her and the fact they have the same hair color.( Lol, Tamaki's not liking this.)
Renge as Quinn, strange but ironic that that an otaku would turn out to be a fashion lover. I definitely think that Mori suits perfectly for Trent because they both have a calm personality and all.
Here's the reference:
[link]
Daria c) MTV- Glenn Eichler
Ouran High School Host Club c) Bisco Hatori

Reply

This is sweet! Are you gonna color it?
Reply

I never thought about it, but I could since I still have the original.
Reply

I really like the combo style there. Nice Daria work! I'm a big fan myself.

Keep up the good work!
Reply

waw! Mori Senpai ist kawaii
:3
i loved this draw
♥
Reply

This looks very good, and you did awesome work! Great lineart and shading!
Reply