HEART OF WILDFIRE
Manga/webcomic project
Writer:
FallenAngelGM
Artist:
iq40
Colorist:
MaiuLive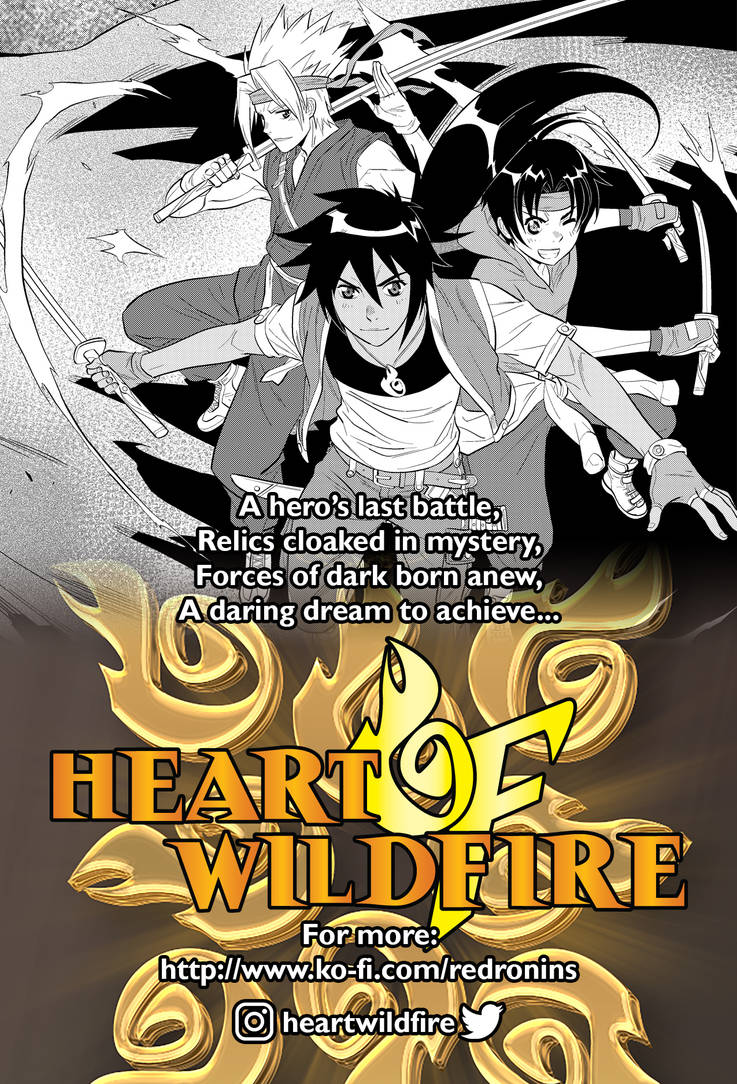 For the last 19 years, thanks to the help of my friends, that dream of mine of publishing my webcomic/manga never died. Despite the ups and downs, my resolve become stronger. And today, with your help, we are closer to make this dream come true.
With a small donation to our Ko-Fi page at:
www.ko-fi.com/redronins
(Almost 20% reached!)
You will be helping us march further towards a dream project that can become a reality and be shared to all of you. So donate, support, follow us; any given help is much appreciated. Thank you.
DeviantArt:

Twitter:
www.twitter.com/heartwildfire
Instagram:
www.instagram.com/heartwildfir…
-------
Anime-Manga-Artists
is not responsible for this project. This is a special feature for a member of
Anime-Manga-Artists
. All questions should be sent to
FallenAngelGM
.
If you would like to feature yourself on any of the spotlight pages, please follow the guidelines under "Information about Spotlights" in our Group Rules: anime-manga-artists.deviantart…

Commissioners Page

Opportunities/Events

Contests

Special Highlights