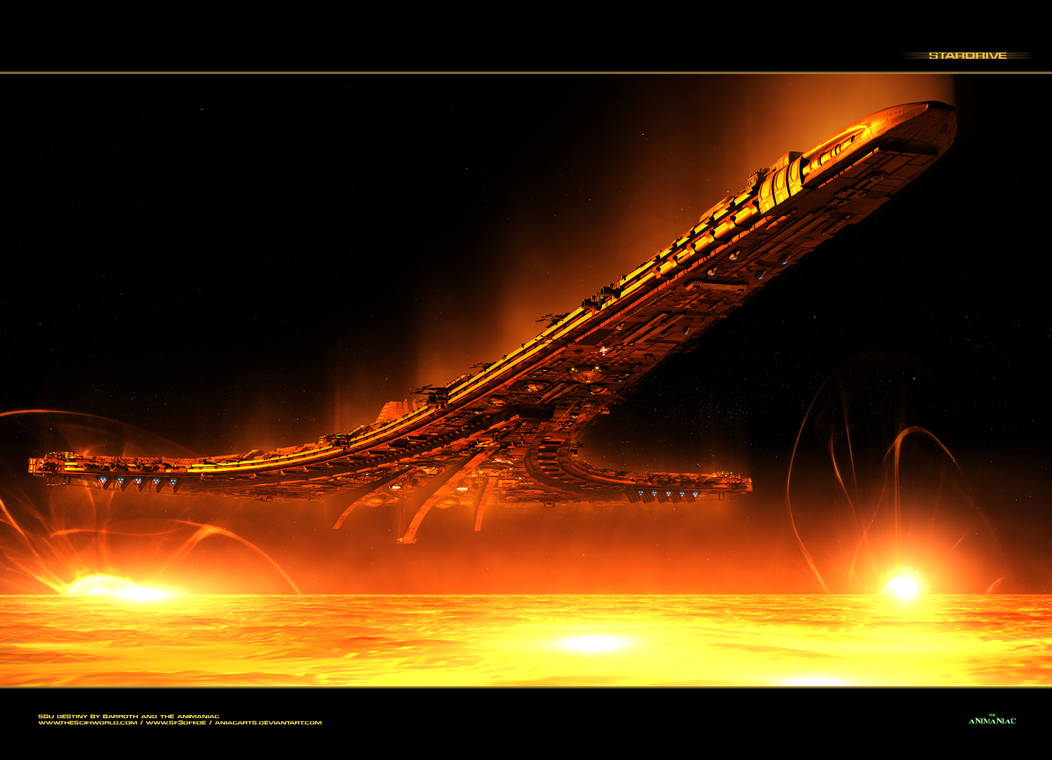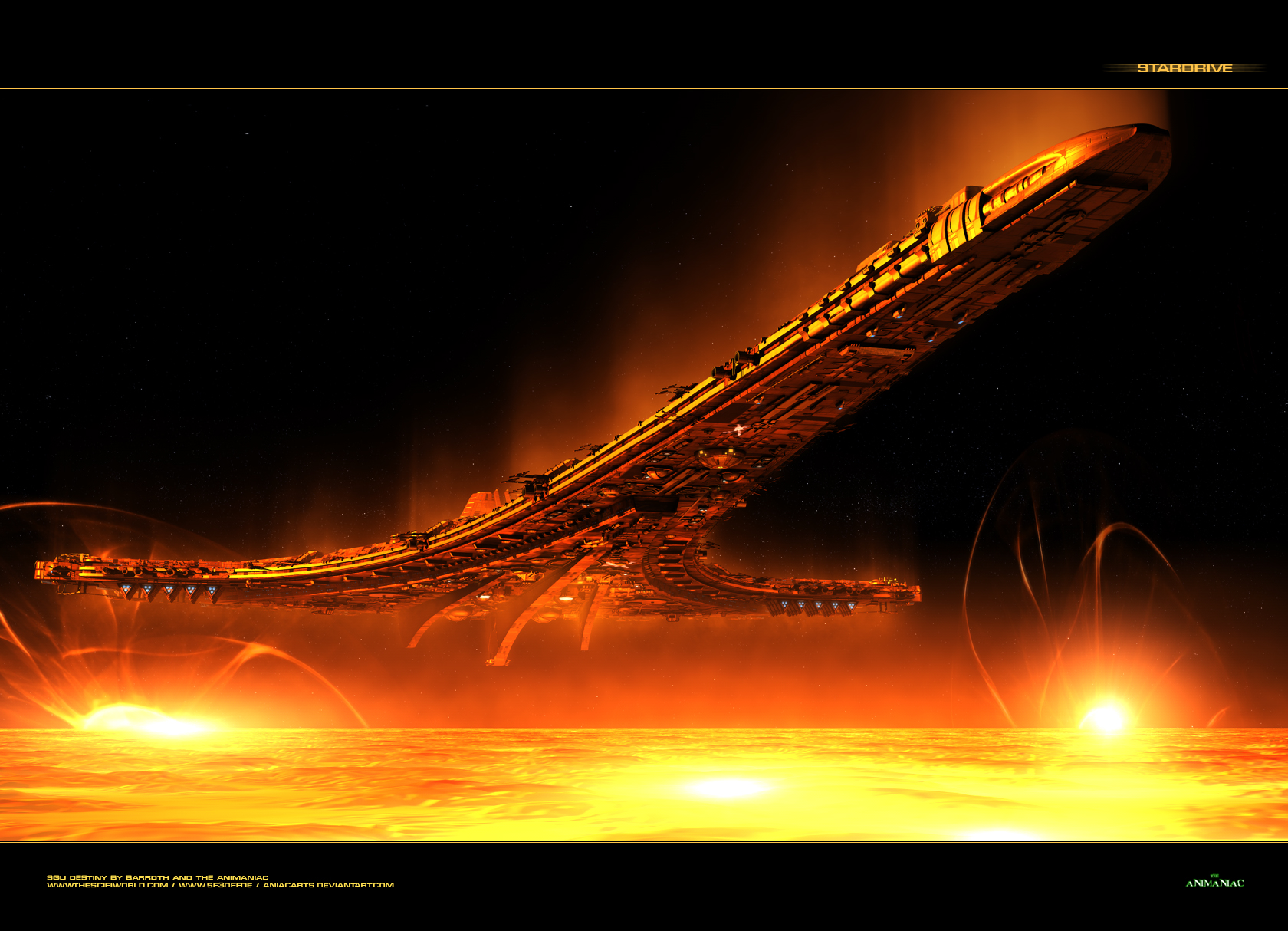 Watch
Entry for this Months Theme on 3D Scifi Renders on Facebook, the Destiny Dives for Fuel into a Star, Like always Cinema 4D and Photoshop.

The writing of the show sucked big time BUT the Sets, designs and special effects were top notch awesome! It had such potential but failed to achieve any true "feeling" aside from frustration with the writing.
Reply

I now this is the Destiny but its more awesome cus if you watch the SOHO Feeds despite what NASA says it seems like there is Starships near and around our Sun for Plasma refueling

Reply

"Solar powered, quite literally."

Gorgeous.
Reply