Ok I haven't done a journal entry in months so let's use this to do this thing

Rules:
-For the first 10 people who comment, I will feature one of their characters I like the most and put it in this journal. (I will go to your gallery and pick one character and one picture I like, you don't need to tell me which one.)
-If you comment,
please do the same in your journal
(unless you've already done it), and put me in the first feature slot. The idea of this is
not to get a free feature
, it is to
spread
art around for everyone!
1.
NationGirls2018
(these two are so cute <3)
2.
Athena--04
(I really love your character, she's adorable! Also I love elks as well :3)
3.
Nationmice
(Dese cookies~)
4.
BigDsWorld
(Well of course Lily! And her friends. I love Danielle too :3)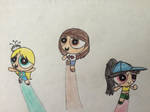 (Hannah and Crystal belong to
Raingrass
and
Darkmegafan01
)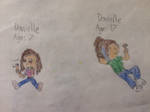 5.
MrDilly2011
(The Madame herself

)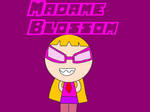 6.
7.
8.
9.
10.
(stolen from
NationGirls2018
)