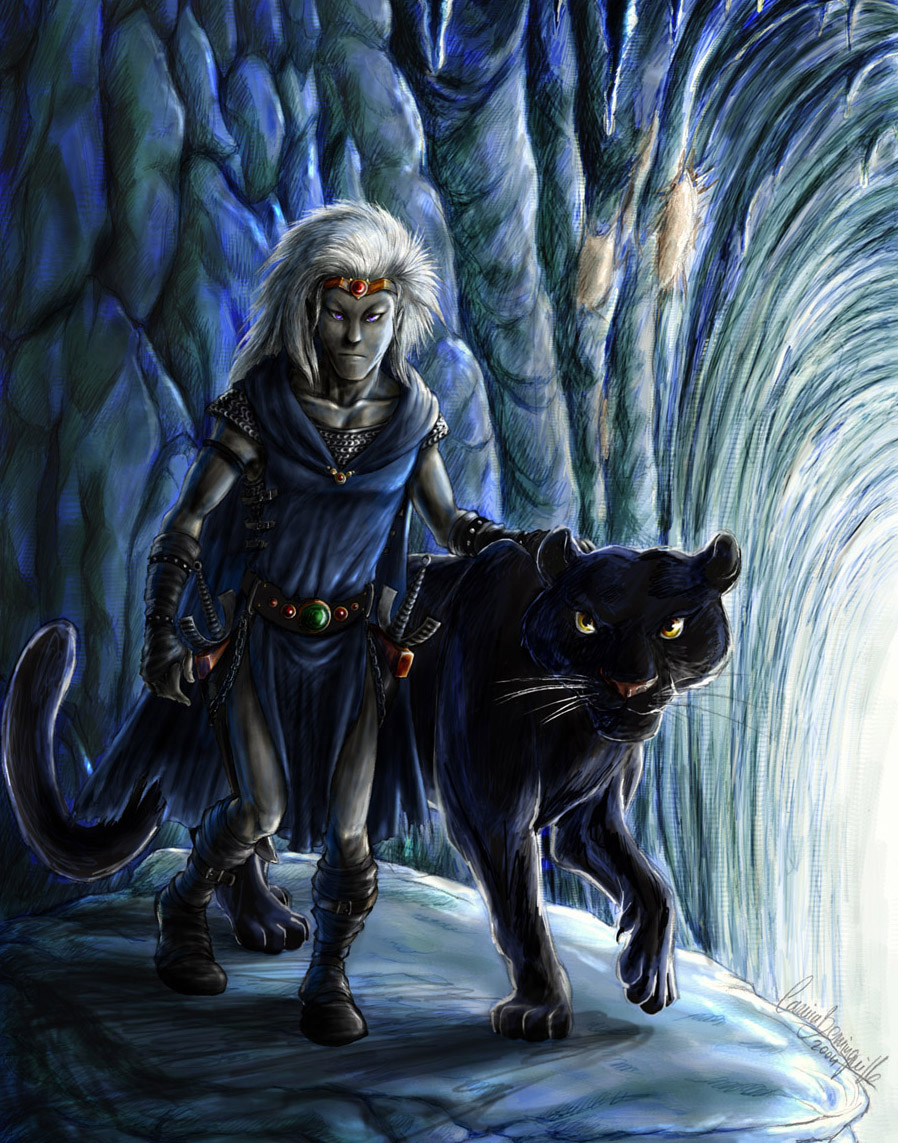 Watch
This was one of my first attempts to draw Drizzt like I used to imagine him. He looks kinda short and awkward.

I don't know why, but every Drizzt artwork (or almost) I find on the internet kinda scares me. Most of the artists draw Drizzt looking like a beast or something like that. He's supposed to look slender, light and young (at least in the Darkelf Trilogy, the only one I've read so far). You also hardly see in the ilustrations the most talked detail about Drizzt - his lavender eyes.
EDIT (2010): Gee, I kinda flickered at this comment I made years ago, when I hardly knew about Drizzt and his world.

Now I've seen tons and tons of nicely painted images of Drizzt that inspire me and I must make a totally new drawing of him!

Featured here:
[link]