2 Favourites
0 Comments
285 Views
alas! its fin!i am very excited so here's a preview of
AG-Publishing
Book Cover!

Nightworld is now available!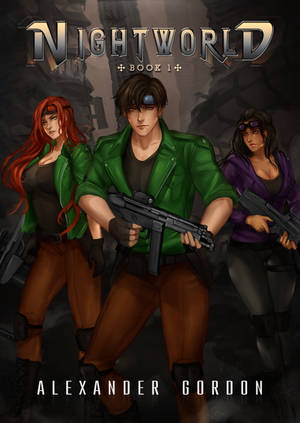 At long last the action/dystopian series Nightworld has begun with the release of its first book! If you're a fan of post-apocalyptic survival, suspenseful action and mystery, or heated drama involving a dangerous love triangle among the main heroes, then this is a book you're going to want to check out. The digital and paperback versions are now available. Links are below. I hope you all enjoy this story as much as I did writing it.
Amazon Digital download: HERE
Amazon Paperback order: HERE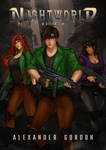 You can find a short wip of each character here @

Artstation
------
Software used: PaintToolSAI
WacomIntuos-Ctl490
---------
like my artwork? please help me share it to others by following my official accounts;

Tumblr
|

Facebook
|

Instagram

Artstation

Twitter
Commission
|
Gallery
|
Note Me
--------
More info:
www.deviantart.com/anicrys/jou…
Please do not use my artworks in any form without permission! Thanks!
IMAGE DETAILS
Image size
1024x773px 977.91 KB