This pretty much tells a little about me.
Current Residence: Georgia, USA. That's all you're getting.
Favourite genre of music: Rock, Film and Video Game scores
Favourite cartoon character: Batman, Spider-Man, Birdy Cephon Altera





See
here
for details.
About Me:







:thumb209868179: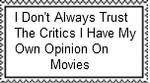 :thumb211275392:


:thumb347363553:




:thumb86457533:









:thumb342761027:
:thumb263372659:


:thumb375221972:
:thumb287518262:

:thumb326350168:

:thumb254865044:

:thumb213609956:






My World Views:
:thumb489141692:















:thumb246237207::thumb259351496:

:thumb365294736::thumb285716977::thumb310851981:


:thumb301125170: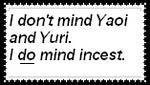 :thumb502237139:

:thumb502915197::thumb509523458:

:thumb539186327:


















:thumb353649361:



Characters I Like:








































:thumb153178079:


Favourite Visual Artist
Ed McGuinness, Mark Bagley, Jeff Matsuda, Joe Madureira, Tim Sale, Bruce Timm, Mike Wieringo (RIP), Phil Bourassa
Favourite Movies
Amzaing Spider-Man, Batman Beyond: Return of the Joker, The Dark Knight Saga, The DCEU, Justice League: Doom, The MCU, RoboCop (1987), Superman: The Movie
Favourite TV Shows
Avengers: EMH, Birdy the Mighty, the DCAU Spectacular Spider-Man, Ben 10, Birdy the Mighty, Birdy the Mighty: Decode, Bubblegum Crisis, G.I. Joe: Renegades, TF: Animated, TF: Prime
Favourite Bands / Musical Artists
Hans Zimmer, James Newton Howard, Ron Fish, Nick Arundel, Danny Elfman, John Williams, Linkin Park, Sixx A.M.
Favourite Books
Batman: The Long Halloween, the original Birdy the Mighty manga, Hannibal, Incredible Hulk: Future Imperfect, Sailor Moon, Spider-Man: Kraven's Last Hunt
Favourite Writers
Grant Morrison, Mark Waid, Peter David, Thomas Harris, Kurt Busiek
Favourite Games
The Batman: Arkham series, Spider-Man: Shattered Dimensions & Edge of Time, Transformers: WfC and FoC, the Dead or Alive series
Favourite Gaming Platform
Xbox 360, Playstation 4
Tools of the Trade
Pencils, pens, paper, tablet
Other Interests
Drawing, Writing, Animation, Comics, Movies