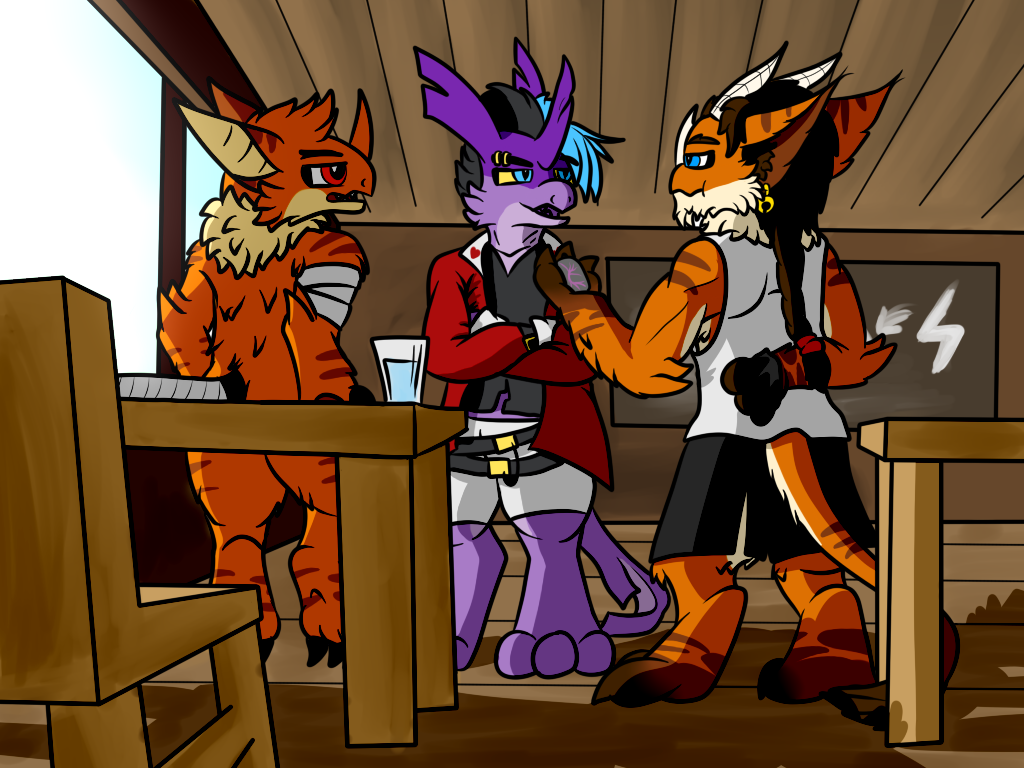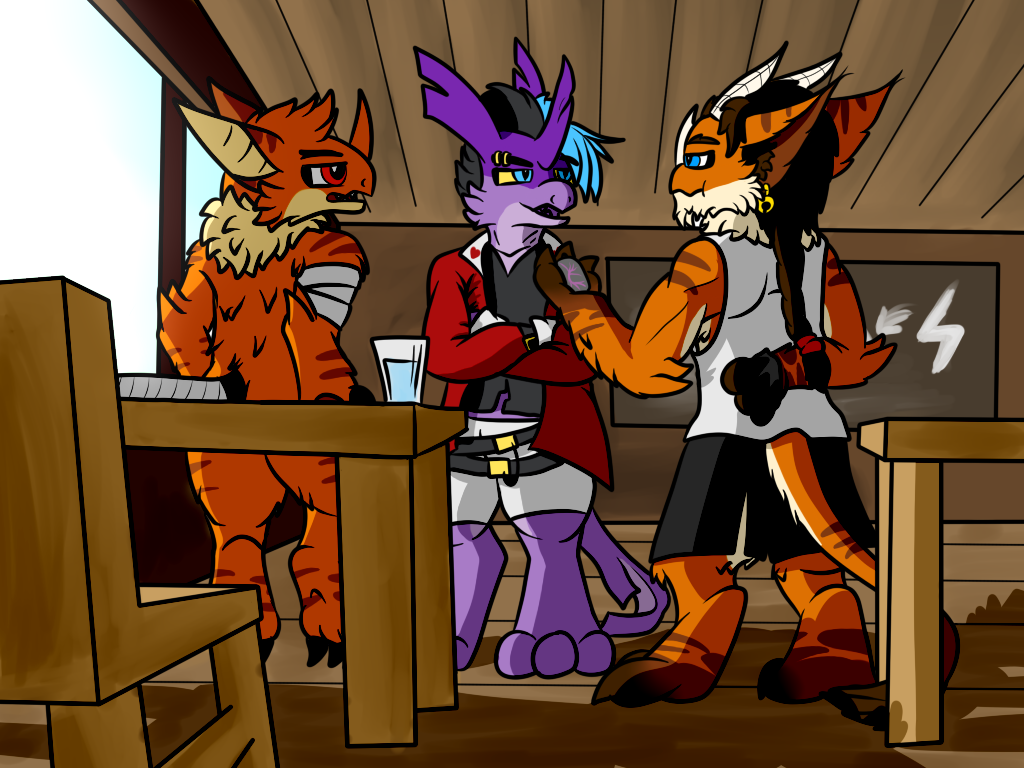 Shay has had major trouble this week for lightning magic... His encounter from before, getting zapped until numbness from his previous 'taste' of lightning magic, made it hard for him to focus on the magic. He called in for help of someone who has had experiences with earlier events of getting shocked by lightning magic... His brother, Yvor. But alas, even he couldn't figure out a quick way... so instead, Shay simply tried to use his brother's help to swap the two zells, making it look like he did it... until he's ready to try it for real this time.
Upgrades!
Shay:
- Elegant Hair
Wyngro - Beautiful leaves
Wyngro - Not according to expectations (IntFire 4)
Wyngro - The flame of two souls, forging one new
Wyngro - Rainy Day (Intermediate Fire week 1)
Wyngro - A debute to culture (Aluois Dance Class)
- Tiny Back wings (same as above)
+ Double elbow fringe
New Wyngling - Shay
(Age: 1 year 2 months 1 day)
+ Sleek Tail
+ (Reapply) Elegant Hair
Yvor:
+ Naked Ears
+ Large Horn
+ Teeth
Wyngro - Try some!
+ Double elbow fringe
Wyngro - Yphorius (Yvor) wyngling approval
(Age: 1 year PRECISELY)
+ Stripes
+ Body Fluff
Wyngro - Sword (Inktober 6)
Wyngro - Catching up on lost time
+ Noble Neck Fluff
Wyngro - Swift (Inktober 1)
Wyngro - Divide (Inktober 2)
Wyngro - Underwater (Inktober 4)
Wyngro - Sword (Inktober 6)
Wyngro - Shy (Inktober 7)
+ Brow Changer
+ Limb Fur
Wyngro - Divide (Inktober 2)
+ Whip Tail
Wyngro (GIF) - Preparing for the egg
+ Unlimited Clothing
Wyngro - Measure Day
+ Sleek Tail
8/451