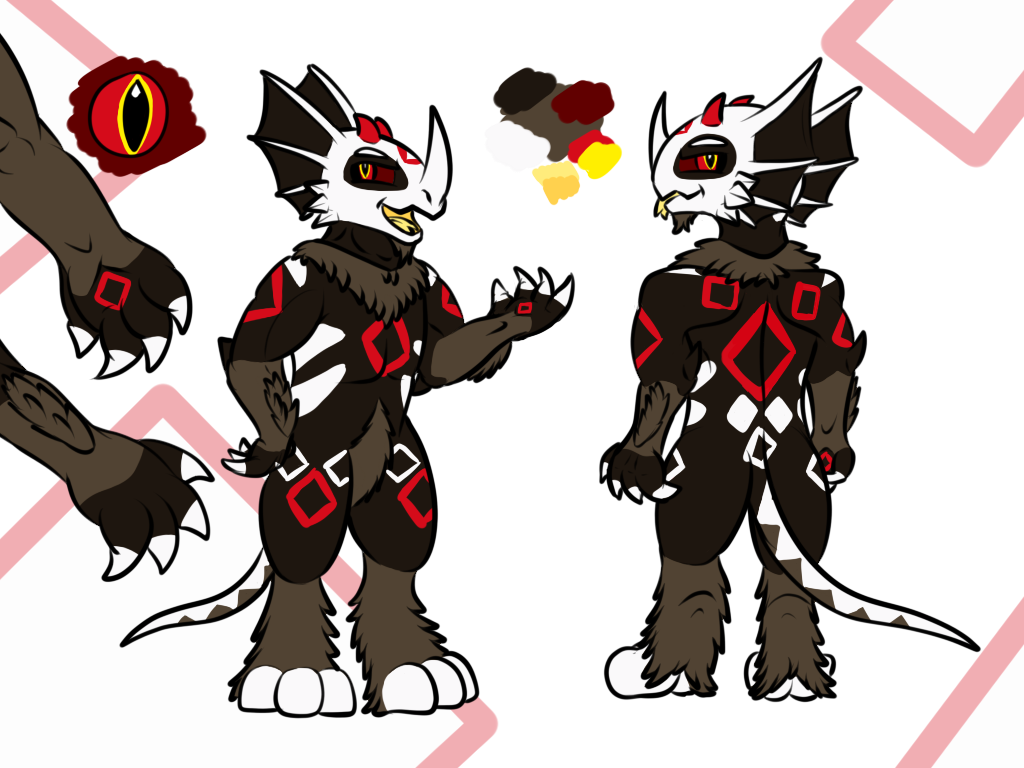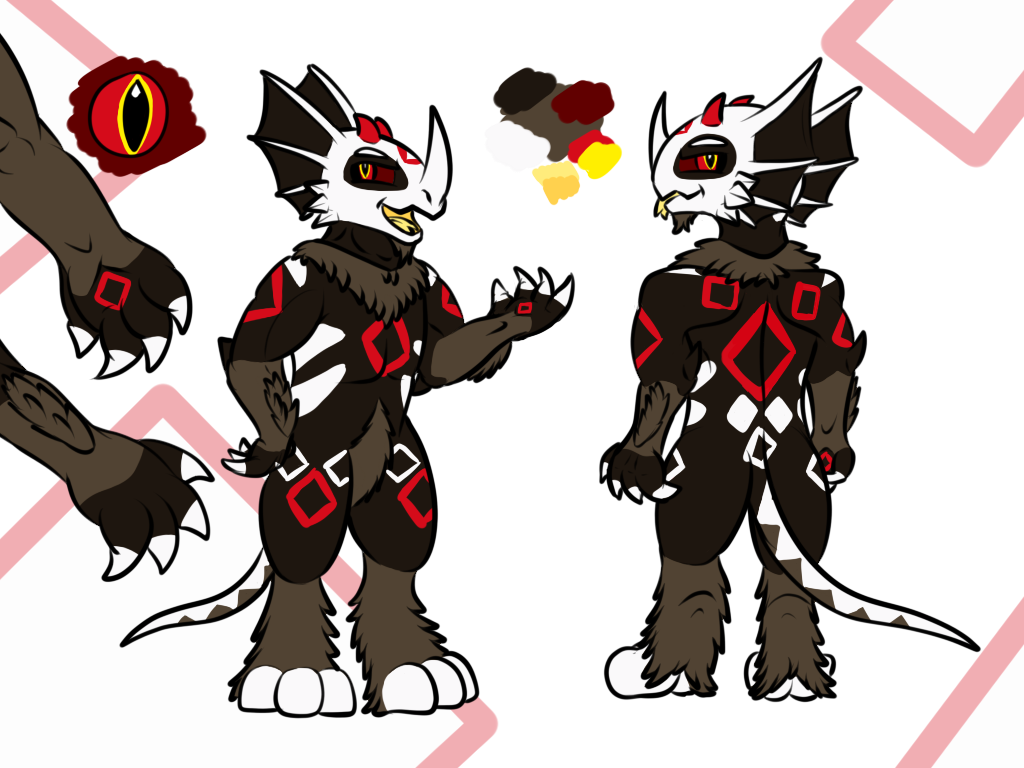 Watch

Name: Murphy Grix
Sex: Male

Gender: Male
Type: Standard

Round/Bump Nose: Round

Current Age:
Adult
D.O.B.:
18th of July
Form: Bipedal
Upgrades:
(Anniversary) Iris Rings // Pupils // Nose Horn // Long Horn // Horn Stubs // Webbed Ears // Cheek Spikes // Noble neck fluff // Goatee // Thumbs // Slit Pupils // Colored Scalera // Brow Changer // Color Mixer // Add a Color // Forked Tongue // Body fluff // Limb fluff // Whip Tail // Box Markings // Tint Changer // Elbow stubs // Accesory // Unlimited Clothing
Quirks:
Likes to show off // overprotective
EXTRAS
Friends:
Shay (Biological brother), Tango Tyrunt-Overlord, Ravio whirlawind, Flare (adoptive Mother) GryffBirb, Sam (adoptive Father) Layalu
Enemies:
unknown
Mate/Crush:
Bonnie Tyrunt-Overlord
Sexual Preferences:
Female
Magic:
none
Accessories: Gold necklace, silver ear-ring, shorts

Companion Pets:
none
Important Possessions: none
DESCRIPTION
Murphy Grix is a wyngro that was anonymously adopted into the Nook. He was abandoned by his father, Razaketh Grix, after his mother refused the egg as her offspring. As Razaketh was a travelling performer, he had no means of taking car of a child, and so Murphy got adopted into the Nook.
Murphy has long been convinced to live in a Natural Orderly state, where physical dominance was the way to achieve things. But as this backfired, and as Murphy got adopted by Flare and Sam, he realized how wrong his perspective was, and has ever since been wanting to redeem himself for his horrible youth.
ROLEPLAYING
Accepting Roleplays:
YES
Preferred roleplay source: DeviantArt Notes
Writing skill level: Nearly Native.
Preferences: Anything goes. Literally, anything.
CHARACTER ACTIONS
(How your character acts in situations)
Meeting new Wyngro: Tries to impress them by flexing.
Meeting new species: Not as interested. At most he'd hold out his claw to let them know him.
Being surprised: React more exaggeratedly, before realizing it may not be as bad.
Being touched:
Nothing special
Actions when sad: Wants to be with anyone to at least not feel alone.
Likes: Charberries, Rattle Steak
Dislikes: Fighting


-------------
4/409 Wyns (2x fullbody)
proof of age:
Wyngro - Murphy - wyngling MYO
6+ months old
+ Goatee
Wyngro - He won't learn
Wyngro - EAT MUD.
Wyngro - Must've been a lame party anyway
Wyngro - Shy (Inktober 7)
Wyngro - Underwater (Inktober 4)
Wyngro - A new sibling on its way!
Wyngro - Last time he's small!
Wyngro - Tough... yet squishy?
+ Colored Tongue
Wyngro - He won't learn
+ Forked Tongue
Wyngro - Underwater (Inktober 4)
+ Thumbs (Marble)