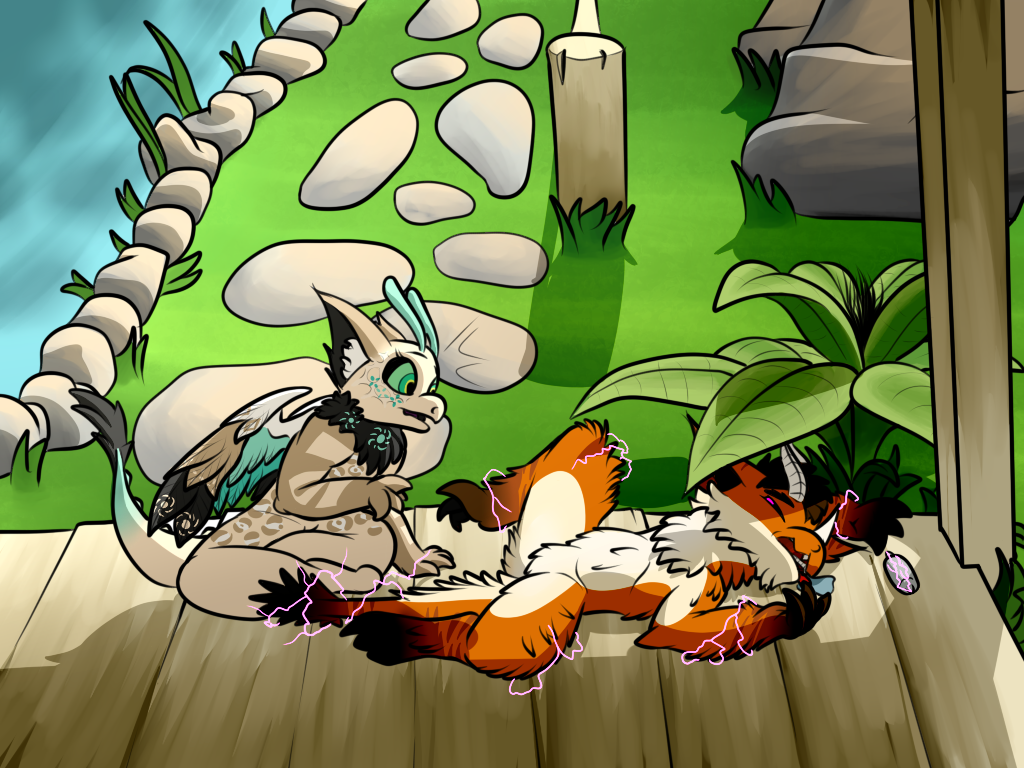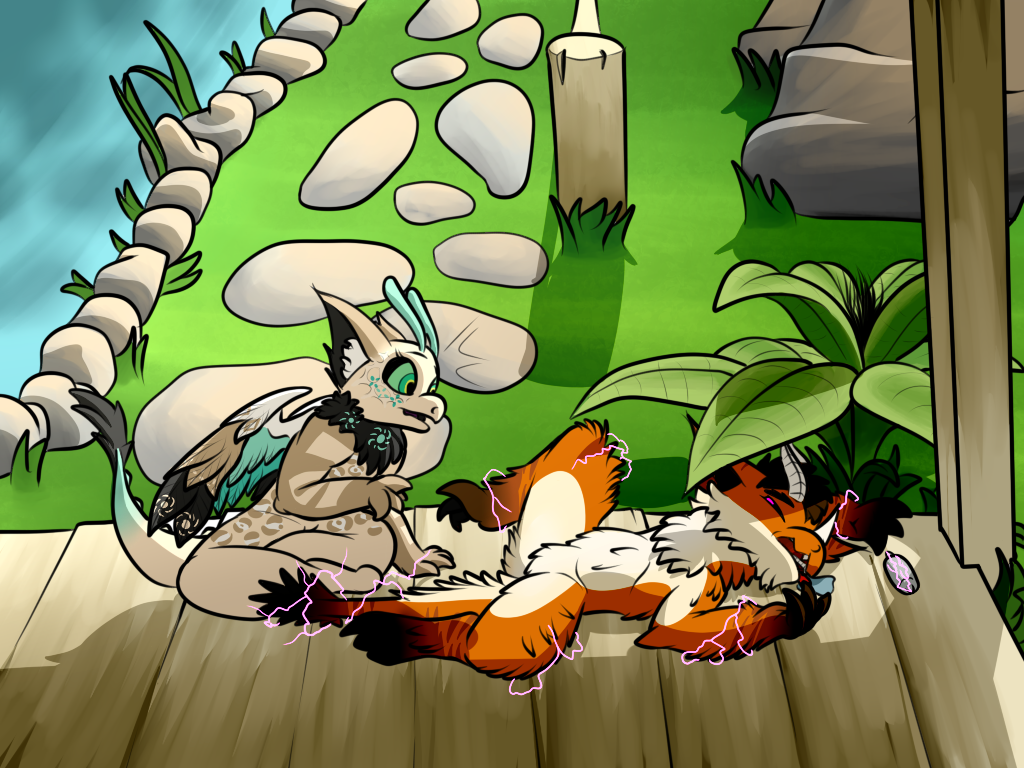 Spoiler alert; he's not dead.
During the first magic class, Kia and Shay have been zapping each other over and over, trying out their new gimicks with static electricity. To attempt to top Kia, however, he attempts to draw energy from a Zell rather than just solely from his fur... but the static shock backfired to him and became a little bit too much.
Shay, I think you need some lecture in how 'circuits' work xD.
Kia belongs to
WarriorsFanGirl1920
<3
Added upgrade: Colored Tongue (Red/Orange) (REQ:
Wyngro - Shay's expressions (Monthly Prompt)
)
Wyns:
6/443