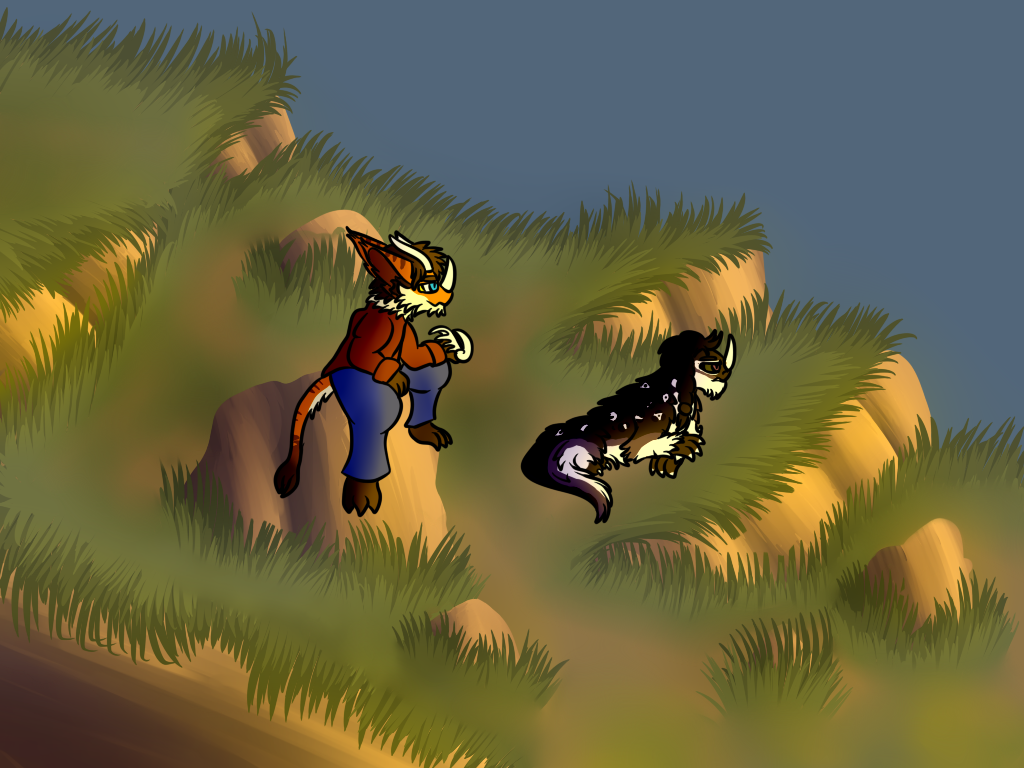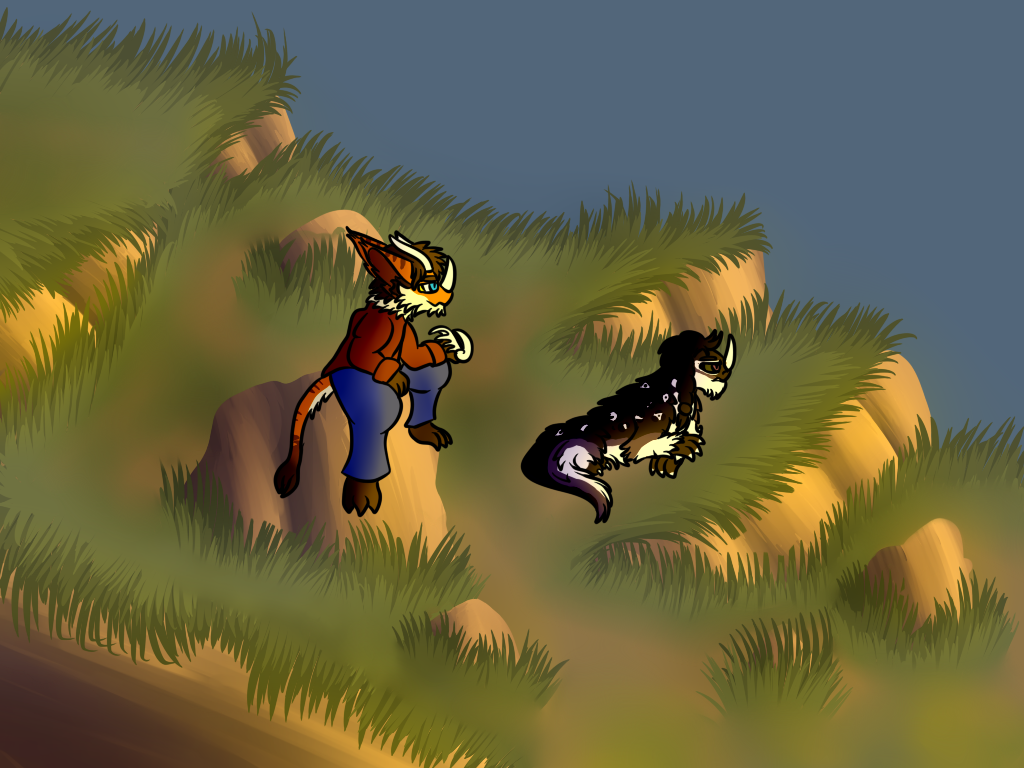 Watch

Shay met up with another water class student, one that was carrying around two eggs with himself all the way towards class. As they were both soon-to-be father, Shay thought to get some conversation with him going, whilst he was holding the souvenir he got from the beach.
(more coming soon)
Karma belongs to
Tyrunt-Overlord
Wyns:
2x Fullbody (4)
1x Gift (1)
1x Background (1)
1x Weekly prompt (3)
9/352

a lil late, but I love how this turned out! The lighting is so soft and warm ~
Reply

goodness me Karma, the least you could do is pretend to be paying attention XD

this looks great!!
Reply