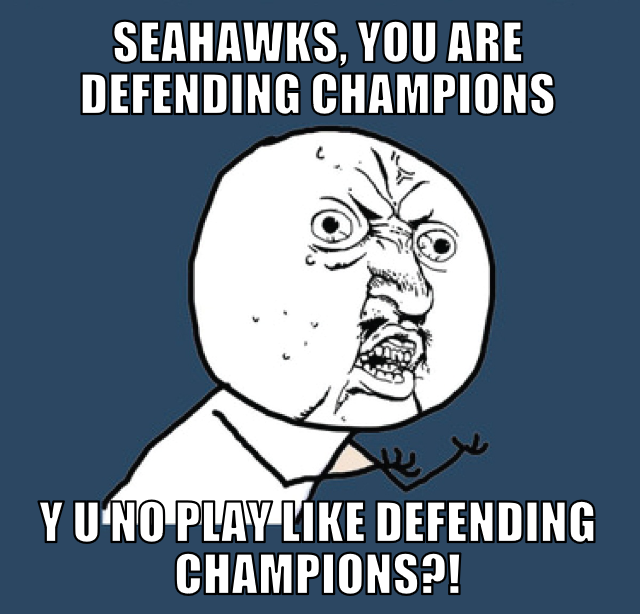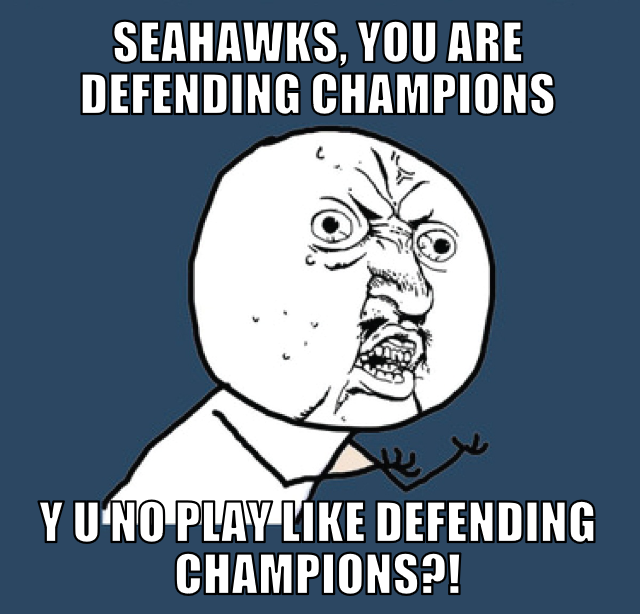 Watch
In 2013, they were the team with the best defense in the league, and it helped carry them to their first ever Super Bowl title!

In 2014, they might have forgotten what they did to make them so great...

Some say it's the "curse of the champions," since no one's repeated their success since the Patriots did it in back-to-backs (2003-04), but this seems to be an extreme example...

Made with Meme-Generator, and also used an icon in a sports forum.