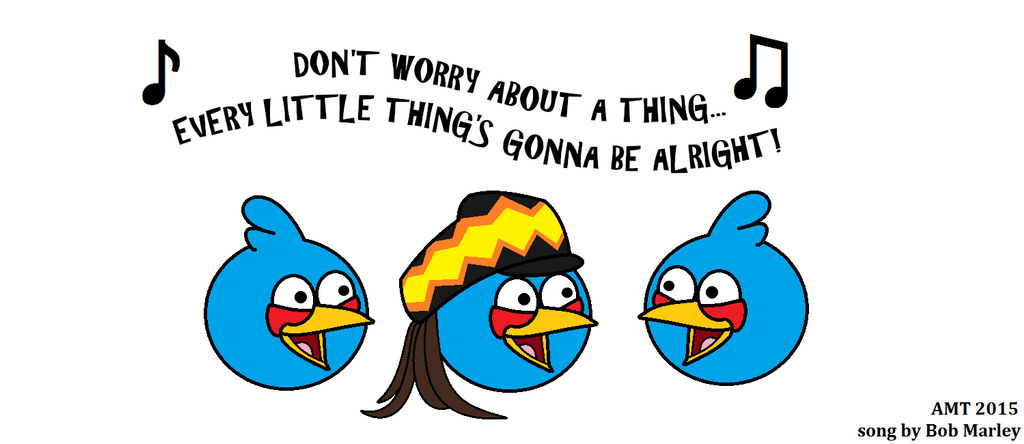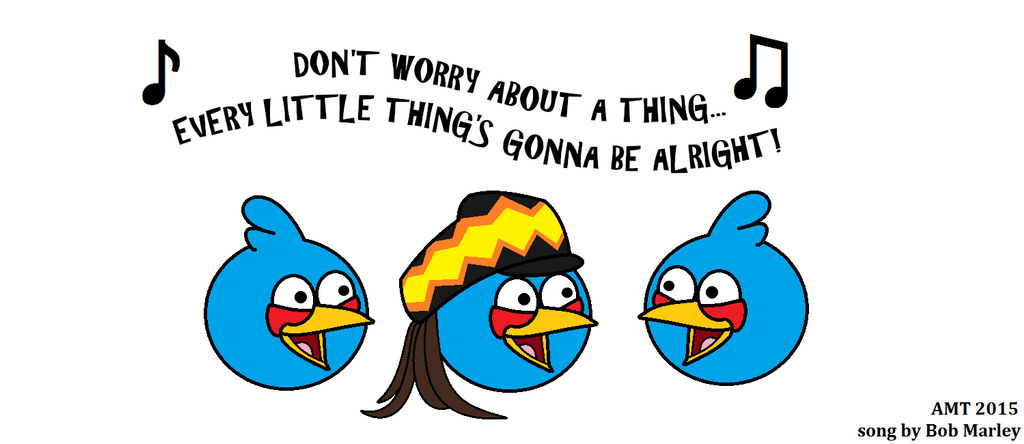 Watch
The idea came to mind some time ago. I had heard the song before, but it wasn't until finding the compilation CD that I found out what it was.
www.youtube.com/watch?v=F4sNi2…
Needless to say, three other certain birds popped into my head when I gave it a listen again.
And there we are!
Angry Birds TM Rovio.
"Three Little Birds" by Bob Marley and the Wailers, 1977.

I remember hearing this song at school.
Reply

Cool, how about the WoW Trolls going all Bob Marley next time?
Reply

I've never WoW'd, so I wouldn't know about their trolls.

Though I'm sure another one of his songs would suit them, just the matter of which one. "Get Up Stand Up" would be good if they're guarding a bridge or something.
Reply

In WoW there are different types of trolls, but the jungle trolls of the Darkspear tribe are based on Jamaicans and live on tropical islands with Tiki elements.
And they are like ''JA MON!''
whispersofmalice.deviantart.co…
And here is some German pagan folk metal with reggae elements
www.youtube.com/watch?v=0EPgNL…
Reply

So THAT'S "Three Little Birds". Lovely!
Reply


That's cute. a Blue with dreadlocks.
Reply

One of them had to have the hat and locks, I thought.

I long debated on whether one of them would be lighting the spliff (joint), but decided against it in the end.
Reply