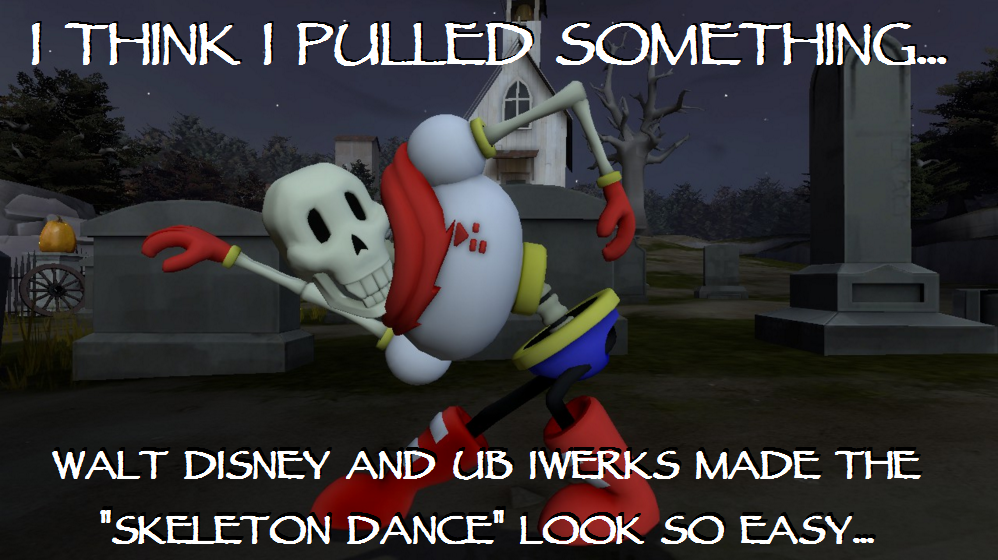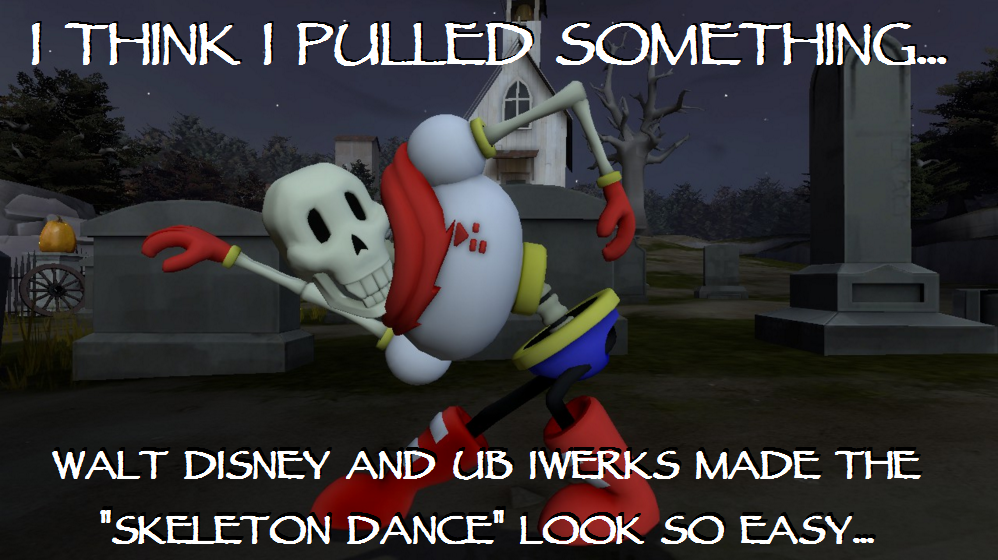 Watch
Influenced by Walt Disney's first Silly Symphony short from 1929, Papyrus decided to try a few of the moves he saw, just to see if they were possible.

Learning the hard way that even skeletons have their limits in movement.

Went a little more in-depth about who came up with some of the moves in the cartoon. Iwerks was an animator who joined Disney in creating Mickey Mouse after they lost Oswald the Lucky Rabbit. By the early '30s, Ub went on to other projects, including his own ideas for MGM. Another key note in that cartoon was the music, composed by Carl W. Stalling, known more for his 20+ years of composing at Warner Bros.

Papyrus TM Toby Fox.
Skeleton Dance (C) MCMXXIX Disney.
Made with Garry's Mod.

Reply


Yes! That's right!
Reply

I instantly remembered that comic after seeing this pic.

Fortunately, Garfield.com added the return of the keyword search, or else I would've never found it('cause I remember the comic, not the date).
Reply

Reply

Reply

Thanks! Tried to match one of the scenes via YT video. Only setback was the elasticity in the cartoon bones.
Reply

Totally forgot about "Skeleton Dance"! It's great "Late night/early morning" viewing.
Reply

Heh, yeah!

Got that one in a couple of DVD sets when Disney were putting out those Treasures. The first volume of Silly Symphonies had to have it, no question, but it's also in the Oswald collection, disc two, along with stuff Iwerks helped Disney do before and after the Lucky Rabbit.
Reply