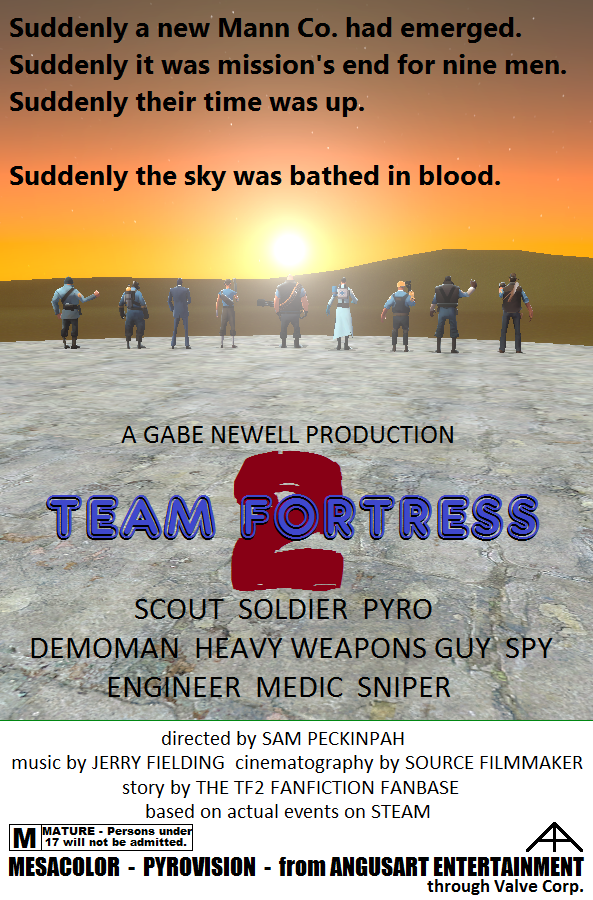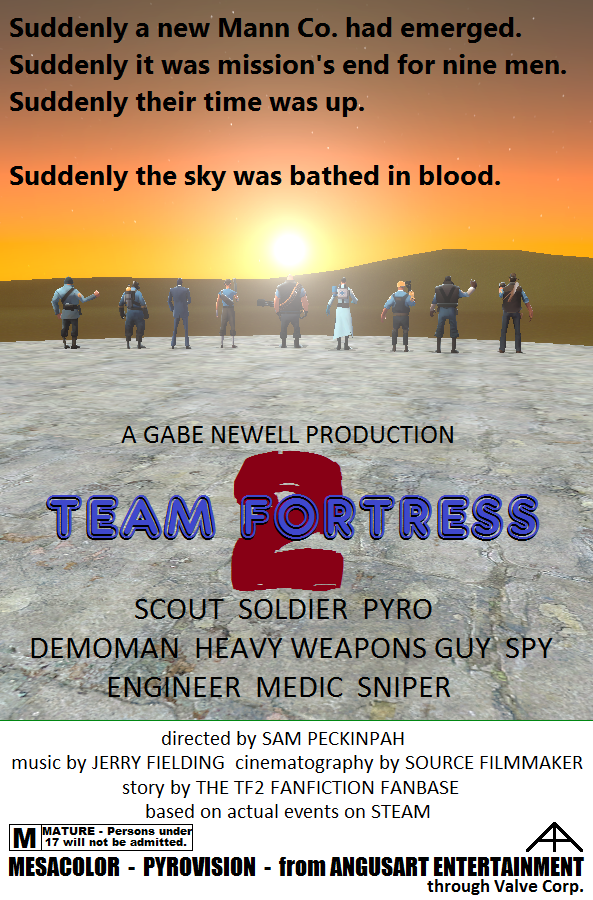 Watch
Wanted to do something that would put the TF2 characters, all nine classes, in a type of sunset setting, and I remember seeing some poster art for one movie in particular that seemed perfect to spoof.

Yep, THE WILD BUNCH.

Got to see the Sam Peckinpah film some time ago on Turner Classic Movies, the "director's cut" version. It had been edited down here and there upon initial release in 1969, then upon special re-release in the '90s, almost got the NC-17 rating for its graphic violence. In fact, looking through Google Images, it had been threatened with an X ahead of time before the edits to make it an R-rated film.

The text up top is a take on the Australian poster's taglines, another cool find on Images.

TF2 TM Valve Corp.
The Wild Bunch (C) 1969 Warner Bros.-Seven Arts.
Made with Garry's Mod.