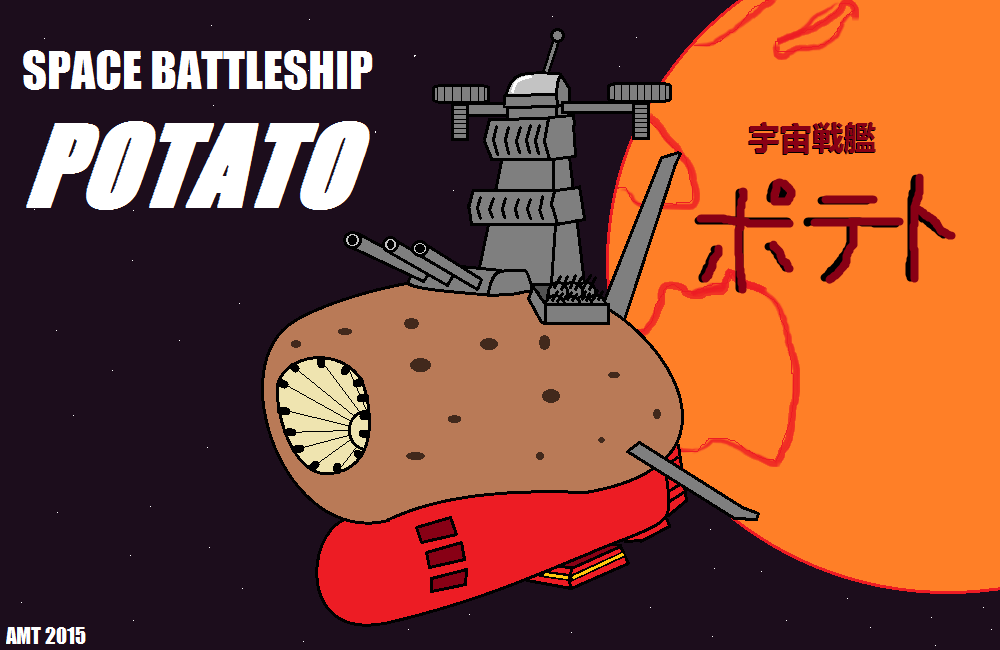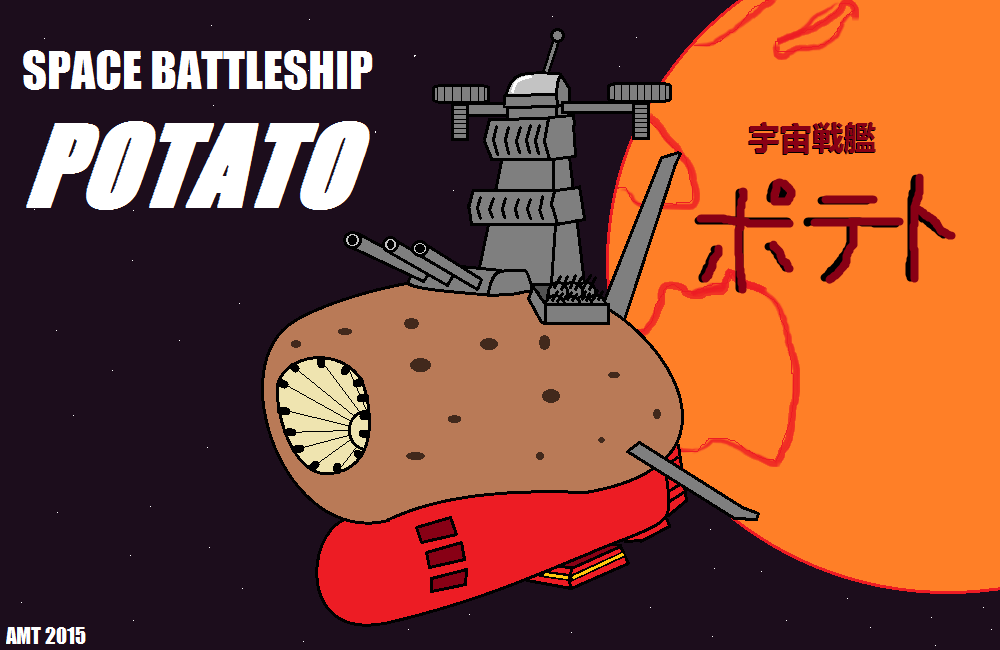 Watch
Started as a throwaround of puns with
Kent-Trust-Me
and I. First was my showing a scene from one of the S. B. Yamato films, then their joking with the title, suggesting "Tomato."
Had a good laugh with that, but then, something else came to mind. Why not "Potato"?
So I started designing...this. Soon after that, I started checking out what the word would be in Japanese, and came across "poteto." Yes, it is THAT CLOSE. And I have the ENG-JPN dictionary that has the word spelled out as well as the kanji characters!
For the rest of the translation, I got that from Google Translate, as some of the details for "Uchu Senkan" were not that easy to read...small print.
Anywho...Here we are!
SBYamato TM Voyager Entertainment, Yoshinobu Nishizaki.