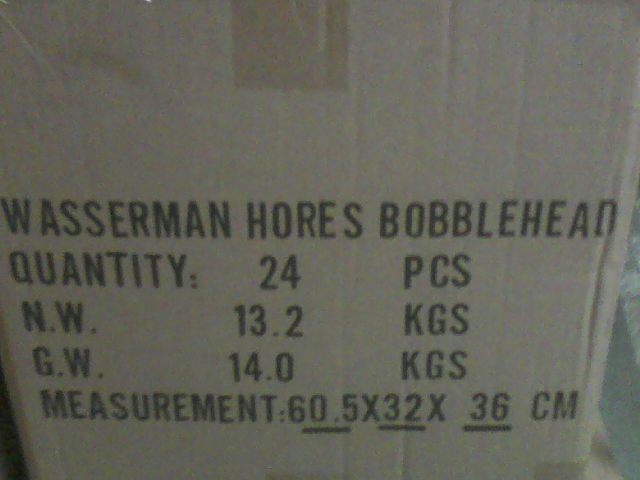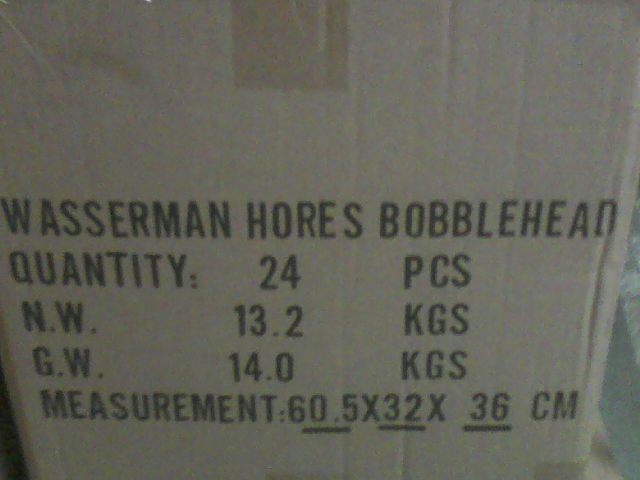 Watch
In my area, we have horse racing, and here is a box that promoted bobble-heads commemorating one of the better entries in recent years, Wasserman.

But how does someone mess up on the word "horse"?

What's more, there was something called the "Wassermann test" for syphillis, so this could go an entirely different direction, too!

Photo taken by cell phone (Kyocera Brio) at Emerald Downs, 2014.