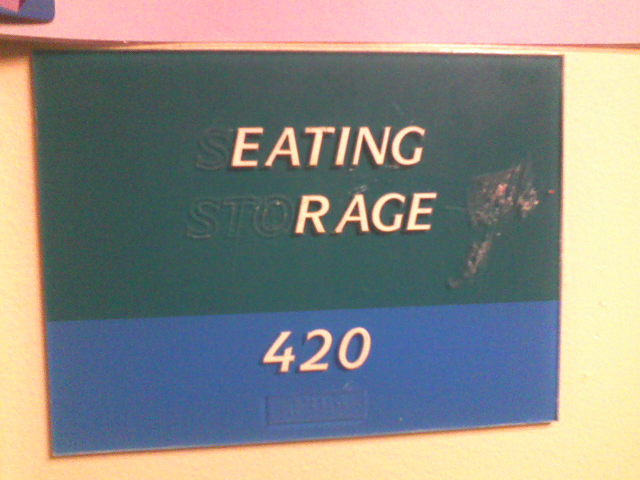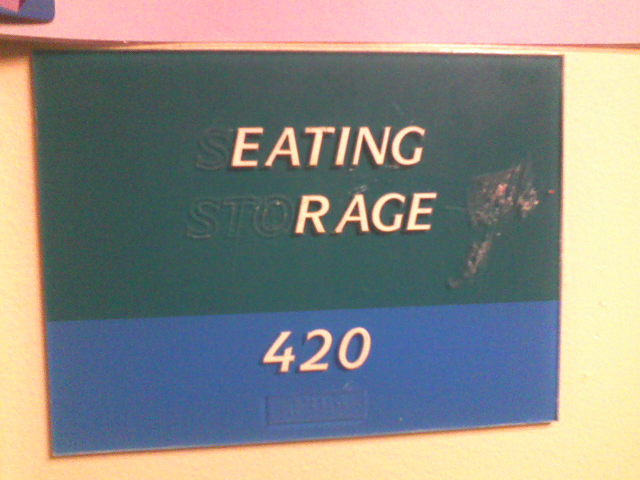 Watch
Well, I guess it's healthier than letting the rage eat you...right?

Taken with Kyocera Brio cell phone.

Sam: huh? Who would ever eat weed?
Mary: Eeewww! Eeewwwww! *barfs*
Reply
Eating Rage 420? There might be 666.
Reply

Reply

"GWAH! I'M SO ANGRY I'M EATING ALL THIS MEXICAN FOOD! *Chomp* BUT IT'S SOOOOO GOOD! ARRGHH!"
"Dude, don't eat all that. You'll be in the bathroom for a week."

Actually, I don't even remotely believe that. But you show me a sign saying "eating rage" and there ya go. I just imagine a really angry guy chewing on pounds of food until he get's angry for a different, more disgusting reason.
Reply

Good point.

Come to think of it, ever since I posted this, there have been a couple of different theories thrown around by you guys. All good ones, too!
Reply

"Eating Rage"

did u mean: the munchies
Reply