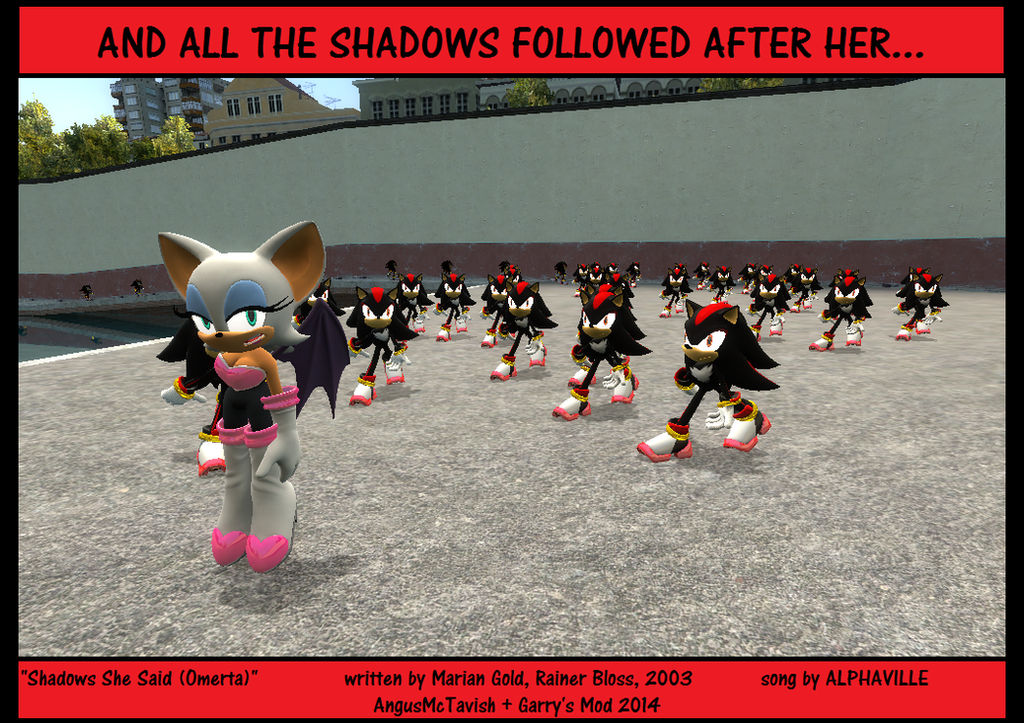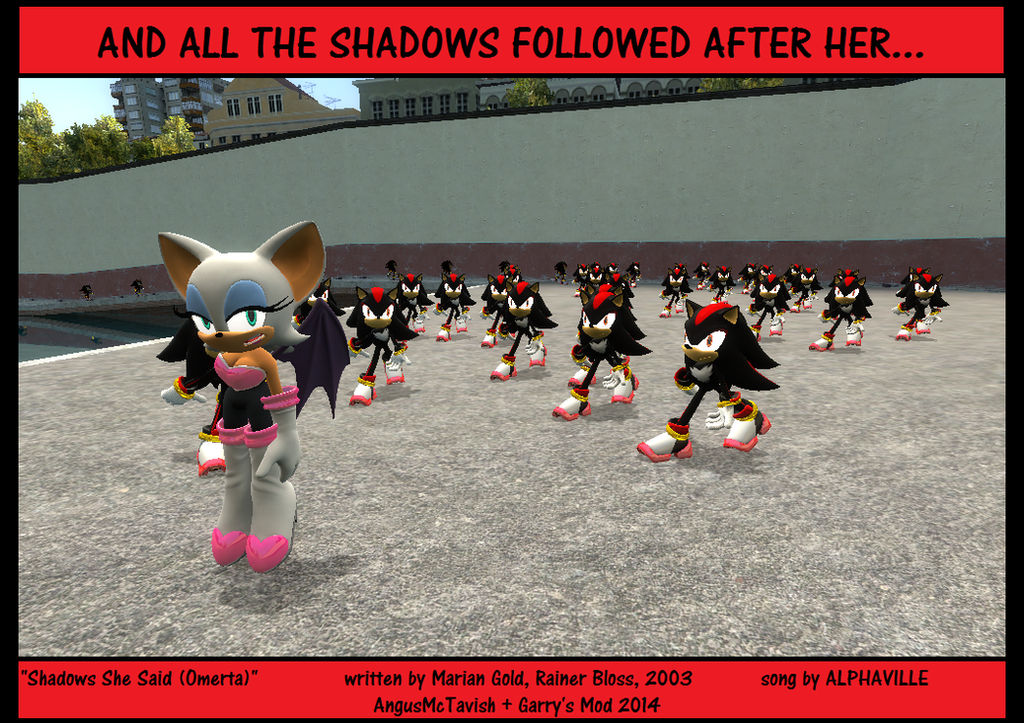 Watch
A literal spoof of a great song, not heard by many because the box set that has it was limited to 2500 copies (one of which I proudly own).
"Shadows She Said (Omerta)"
www.youtube.com/watch?v=QFGYK_…
written by Marian Gold, Rainer Bloss
song by Alphaville
from the box set, Crazyshow
(P) Navigator Music, 2003
Shadow and Rouge TM SEGA, Sonic Team.
Made with Garry's Mod.

i need some help with getting the ragdolls to stand-up in GMod
Reply

That used to be an issue with me, too. But I got some help with that. Here's what you'll need:

Stand Tool
Ragdoll Mover (for posing)

That's the basic stuff someone told me about at one time. Makes quite a difference.
Reply

We all know where's this going.
One big ORGY

Reply

Hmm... a very interesting song.

If you have more than one Shadow following you, it's probably because you have more than one spotlight on ya. If you have more than one Shadow the Hedgehog following you, it may be because they're androids. But if they're not androids... you may be tripping. Do not attempt to fight them.
Reply

Good advice.

As for the song, well, this shows how far they've come since the early stuff. Anyone who's ever heard the slightest of them may point out "Big in Japan" or "Forever Young," but there's so much more. Thirty years' worth!
Reply

Those are a lot of Shadows!
Reply

I'm reminded of the game they made for Shadow, and the cutscene where he happens across an army of android copies. Only drawback here was when he was asking about himself, how his question was fragmented like a bad line for William Shatner.

Reply