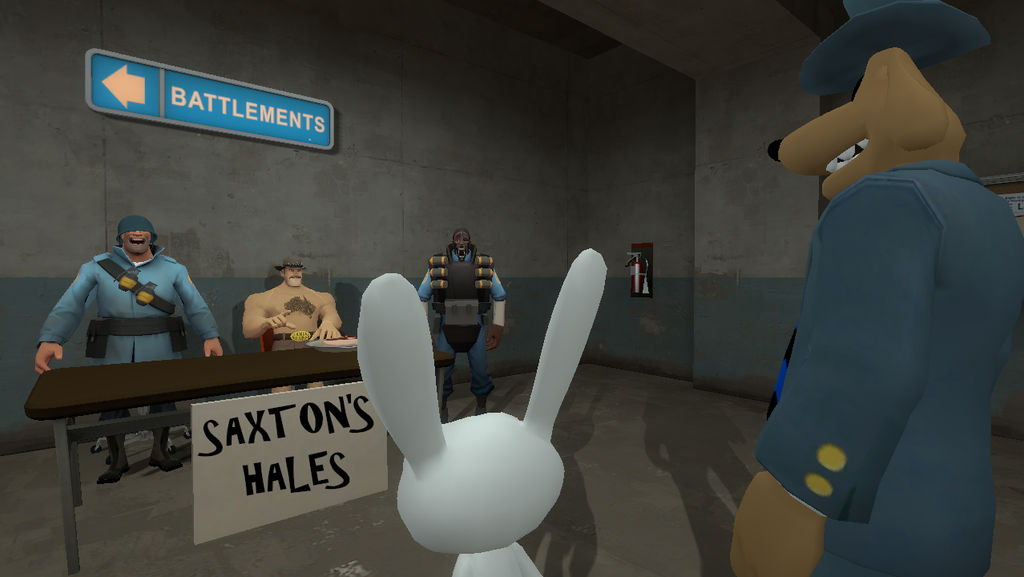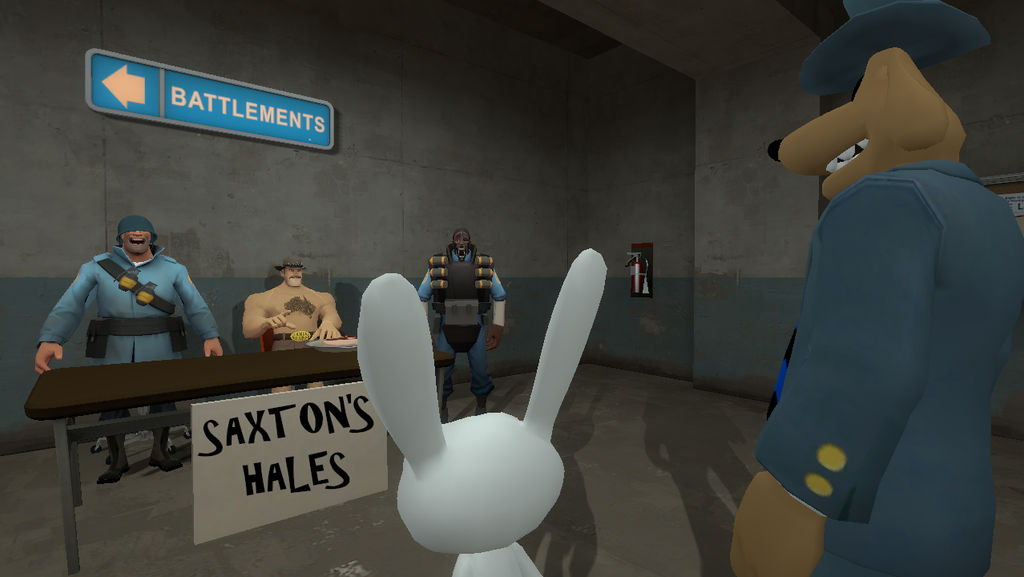 Watch
What if Steam had its own "reality series," where other characters could audition for a chance to become a boss on select TF2 servers?

Well, that was the idea I had in mind when I created this pic with Gmod. Also was inspired due to the fact the duo looking to get in were featured in the Poker Night games on Steam, Max and the Heavy having been in the first game, Sam playing against your player in the second.

Who would do more running around, doing the killing? What would the rage be? Super Jump or Teleportation? Saxton himself and two Freak Fortress judges (Painis Cupcake and Seeman) would be interested to know.

TF2 TM Valve.
Sam & Max TM Steve Purcell.