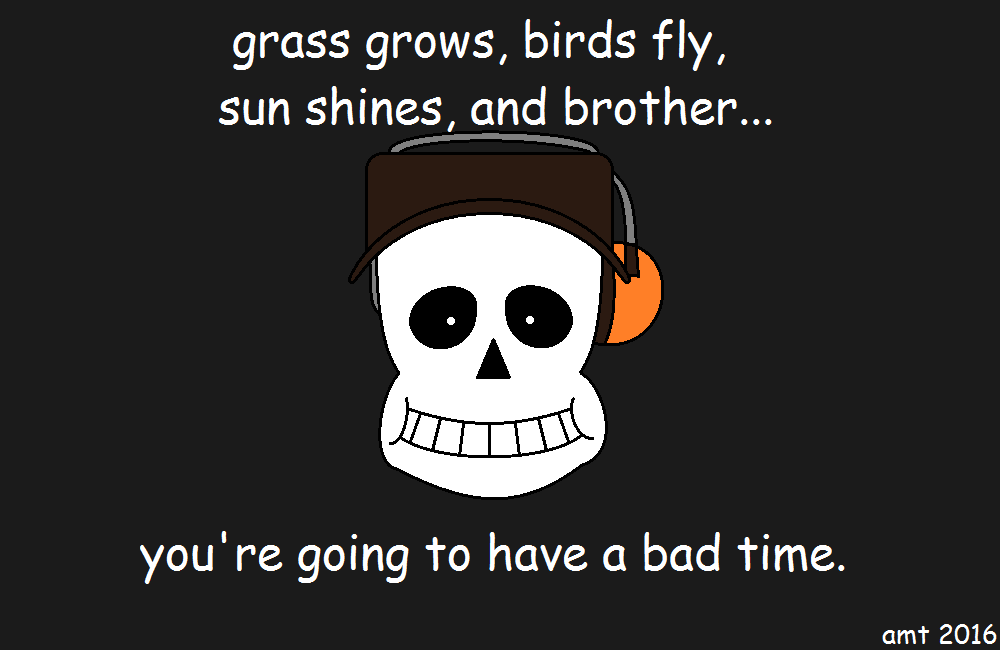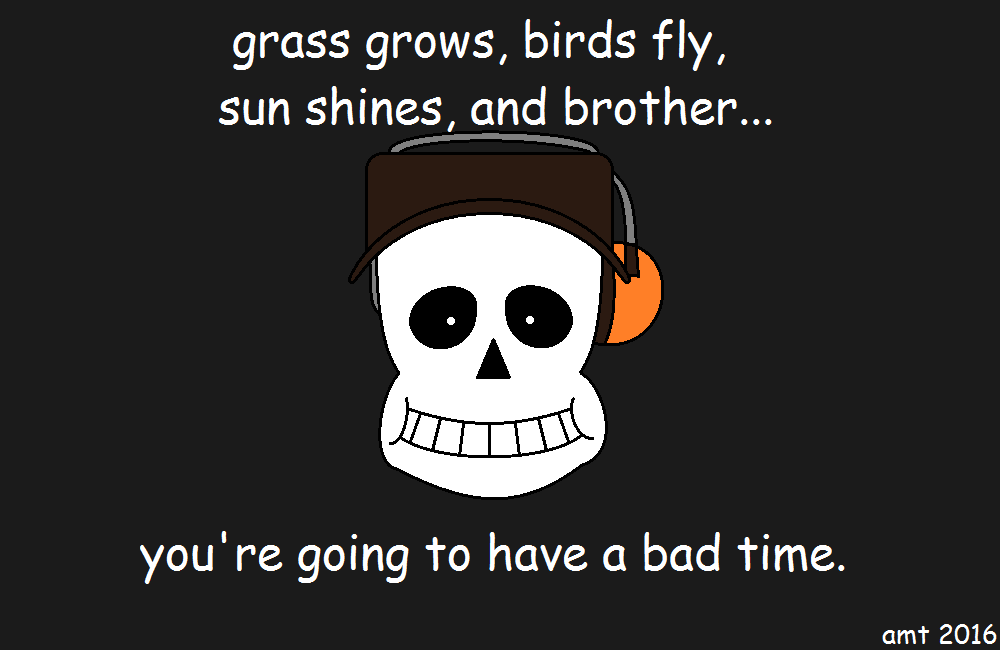 Watch
Pretty much says it all. The idea for this kind of crossover came to mind upon trying to remember the order of Scout's little saying.

Scout TM Valve.
Sans TM Toby Fox.

Reply

Reply

Yeah, I thought of your interest of TF2 once I saw that.

And as soon as I saw the title, I knew it was gonna be a joke about hats.
Reply

Reply

Someone's probably going to say "fuck off" to Sans sooner or later.

Don't ask why I have that feeling lmao.
Reply

Meh, if they do, it's like I've said before: Can't please everyone.
Reply

Reply