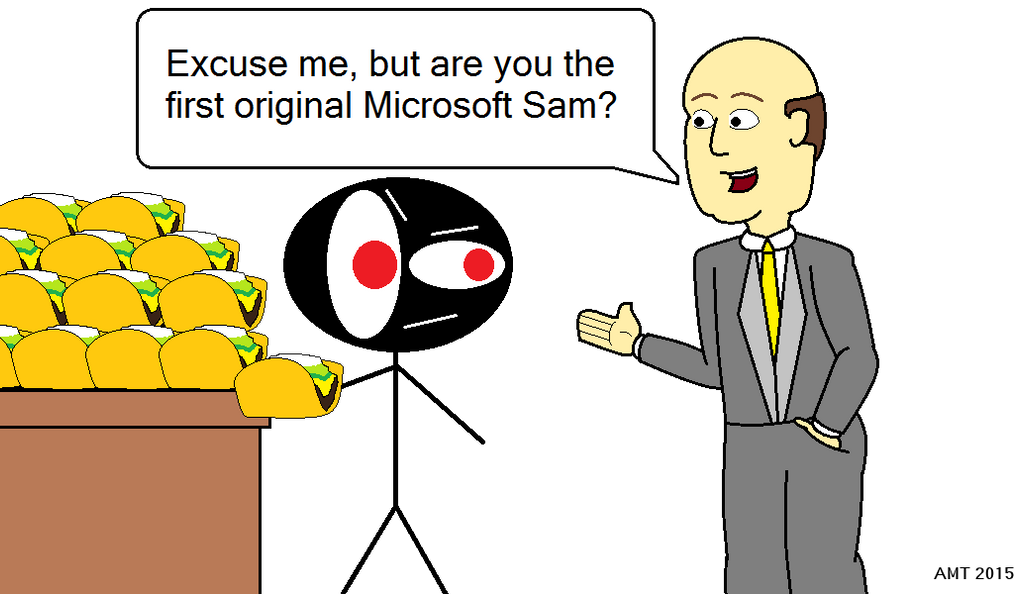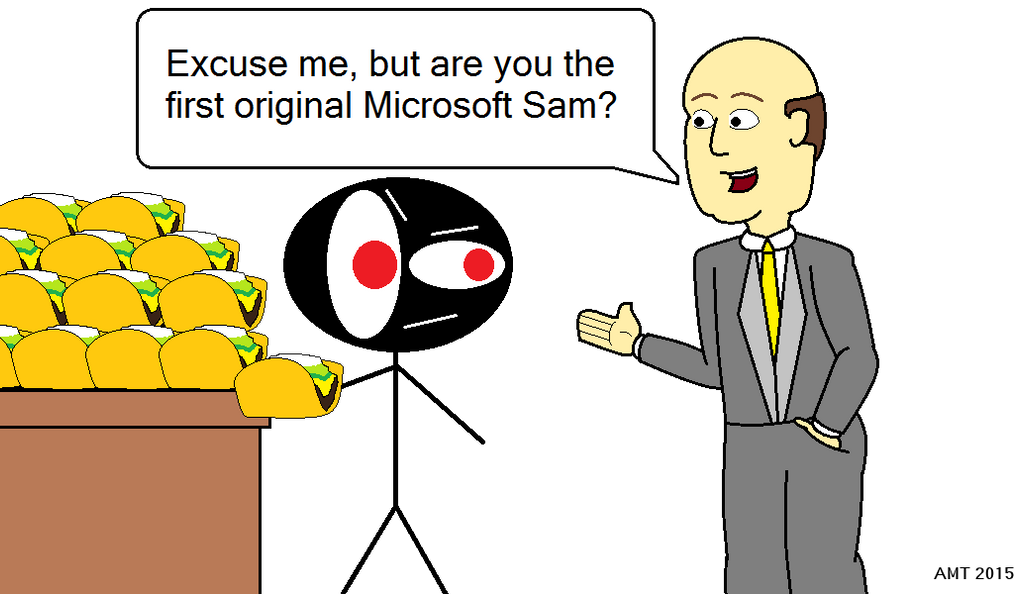 Watch
Scene unfolds on the MS Sam on the left, chowing down on tacos, his favorite food by far. The version that you see on the right is of my own design, and he struts his way into the room, spotting the stranger at the tacos.
Other Sam: nom nom nom nom nom nom nom nom... (continues as my version enters the room)
My version: Uh, hey! (looks around, confused) Hey, you!
Other Sam (stops eating to look at him): [LOL!] (resumes feasting)
Mine: Excuse me, but are you the first original Microsoft Sam?
Other (stops again and looks): [SOI!]
(He resumes feasting as my version looks around again, not sure of what to make of the conversation)
I believe the stick was used by Thunderbirds101, but if that's not entirely true, I'd be glad to edit this part.
Scene based on the opening part of this retrospective:
www.youtube.com/watch?v=ViTDhl…