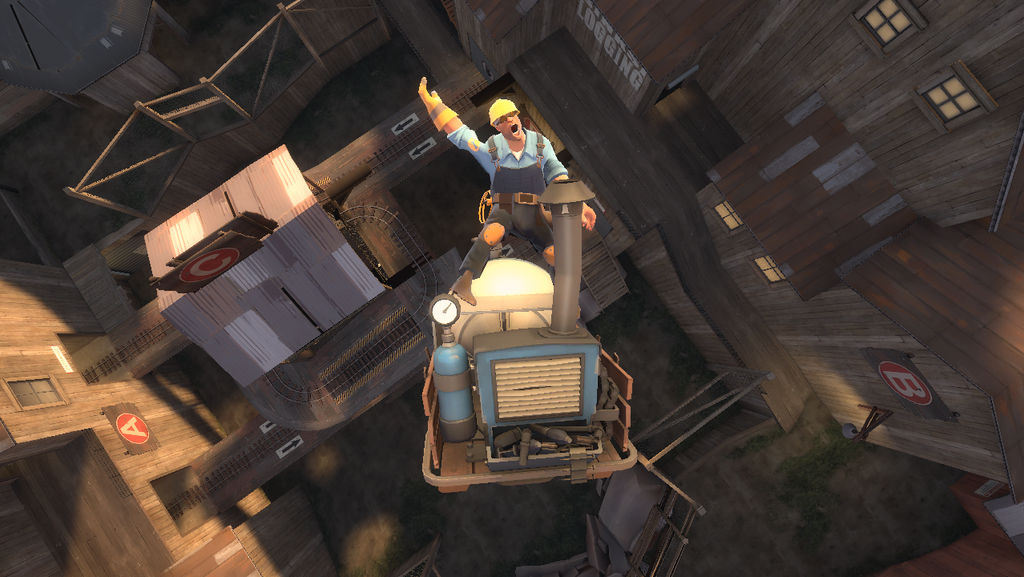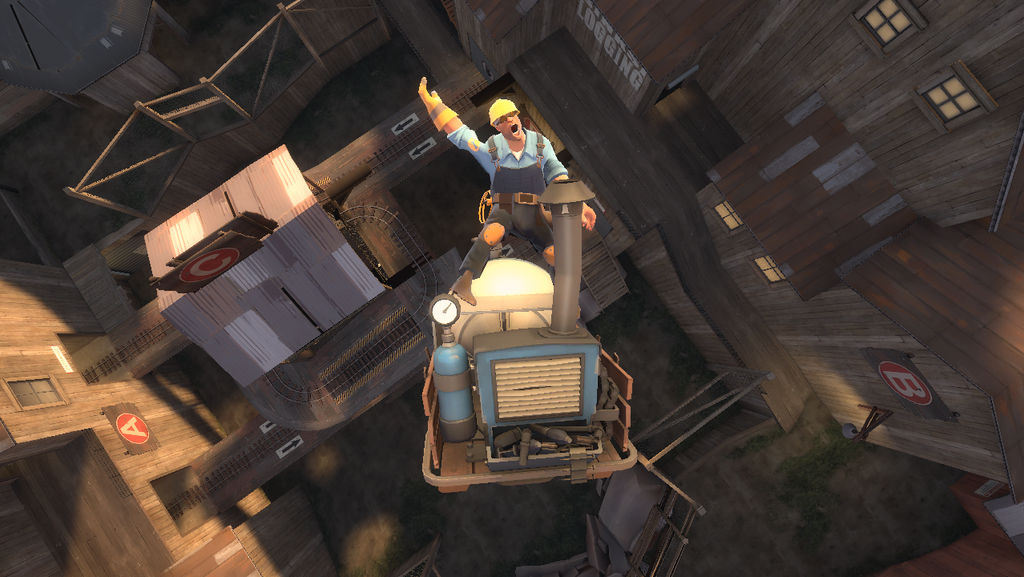 Watch
Here's a Gmod shot that would have made Stanley Kubrick proud!

TF2 TM Valve Corp.
Dr. Strangelove (C) Columbia Pictures, 1964.
Made with Garry's Mod.

Reply

Let that be a lesson to RED: Watch the skies, not just the tracks!
Reply

payload_cart killed Engineer with boom_bitch (crit)
Reply

Ahhh, he'll be fine. I'll bet we'll hear from him this weekend, one way or another.

Very nice!
Reply