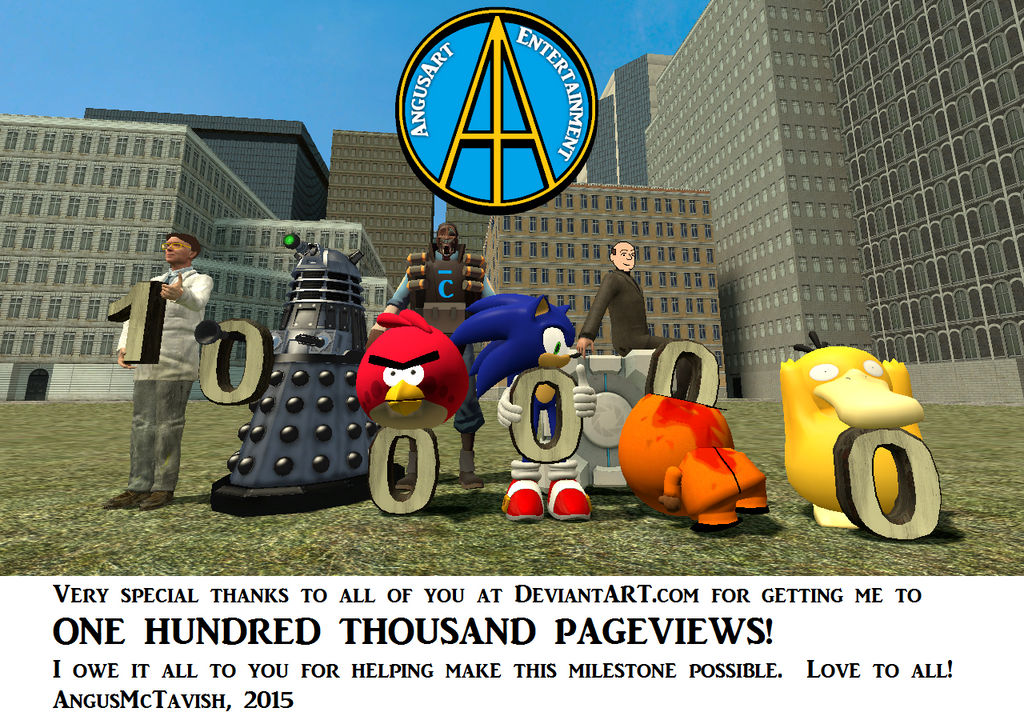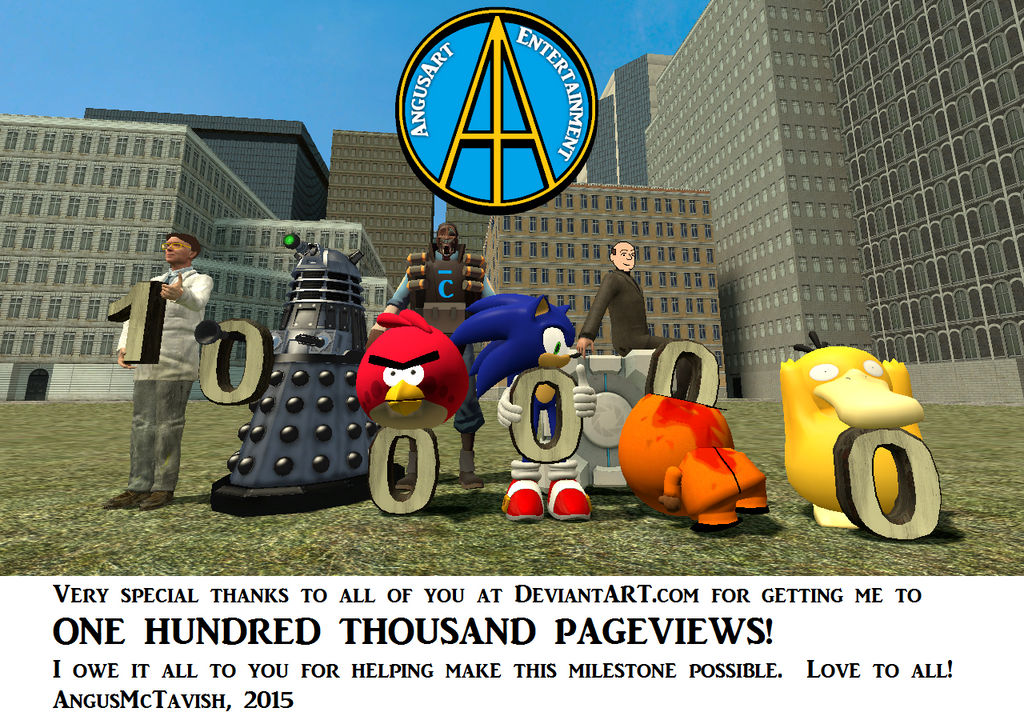 Watch
Earlier this week, I was alerted by a couple of fellow Deeves that I had broken the six-digit mark in Pageviews. Special thanks go to
Kent-Trust-Me
and
Serrara
for helping point it out.
And since no screenshot was provided showing that I hit the exact number, I went ahead and addressed this kiriban to EVERY SINGLE ONE OF YOU who helped get me this far. The seven years spent uploading and entertaining you all would not have been possible without your support and kind words, and a few of you have been especially cool since meeting you.
As for the characters depicted, it's basically the trek I made to get this far. Holding each digit in order:
1 - I customized a character from my Gmod menu to look more like me. Might have been from HL2 if I remember right.
0 - The Dalek is the result of my gf introducing me to Doctor Who long before joining dA, and I remember some pics I've done based on the show.
0 - Angry Birds' Red - Not just from the few AB pics I've done, but a shout-out to the stuff
Kii-The-PlasmaBird
has shown me as well.
0 - Sonic - Whether he's involved or just the Robotnik pics, I had some major fun doing those, too!
0 - Kenny - It was the gallery I had on the southparkstudios website that brought me here in the first place.
0 - Psyduck? Well, just look at the little guy!
Also threw in a Portal Cube, another HL2 character I doctored to look like my version of MS Sam, and the TF2 Seeman. A late edit for that last one, btw, as the Roman Numeral for 100,000 is, in fact, an overscored C, the line above multiplying the numeral by a thousand.
So, here it is, everyone! Thanks to all, and looking forward to the next big landmark, wherever it may be!
Made with Garry's Mod.
Characters TM their respective properties.

Congratulations to you too!
Reply

Daleks, tf2, portal, oh my!
Reply

Yes yes YES

Reply

A toast to your victory!

Reply

Reply