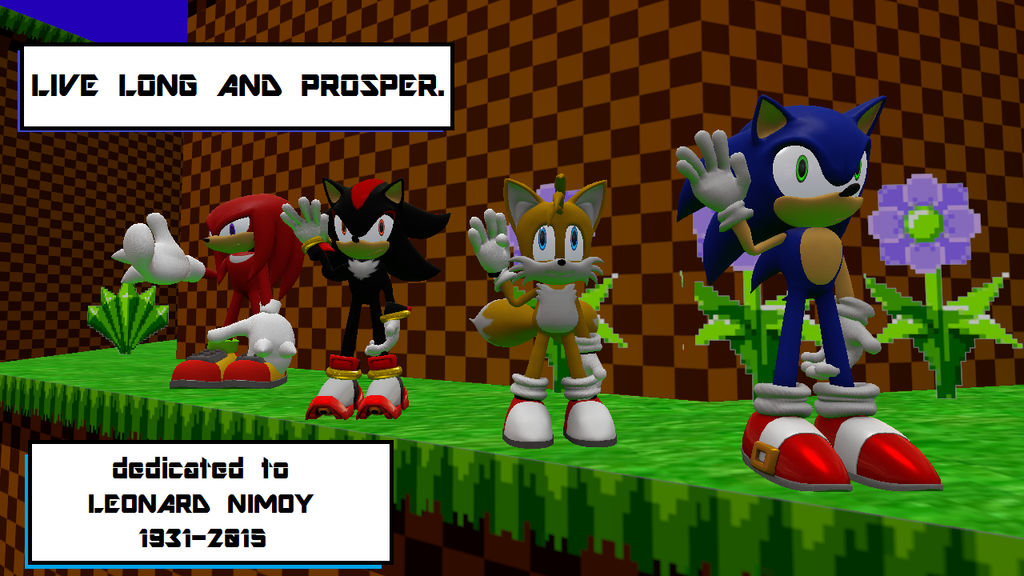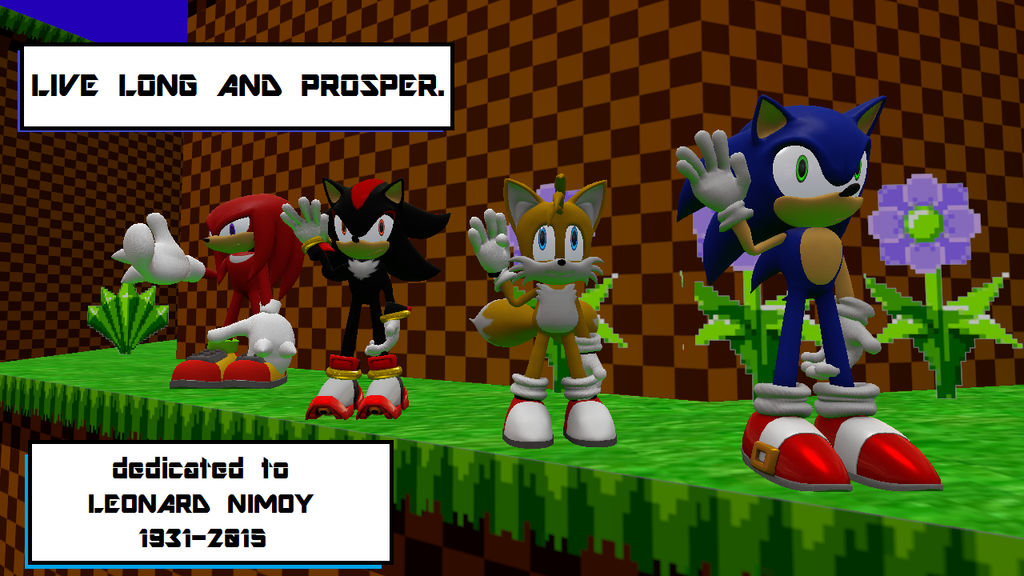 Watch
Gmodded pic with four of the Sonic characters, in tribute to the late Star Trek actor (1931-2015).

Well, three of the four, anyway; poor Knuckles just can't seem to do it right.

Sentiment with a touch of humor, but the real challenge here were those pesky thumbs in the Finger Poser...

Characters TM SEGA, Sonic Team.
Star Trek TM Paramount, Gene Roddenberry.
Made with Garry's Mod.

can knuckles really do the Vulcan finger salute with those mitts on his hands?
Reply

He's wondering the same thing. "Uh...wait a minute..."
Reply

Reply

He lived long and he prospered. Shouldn't we all...
Reply