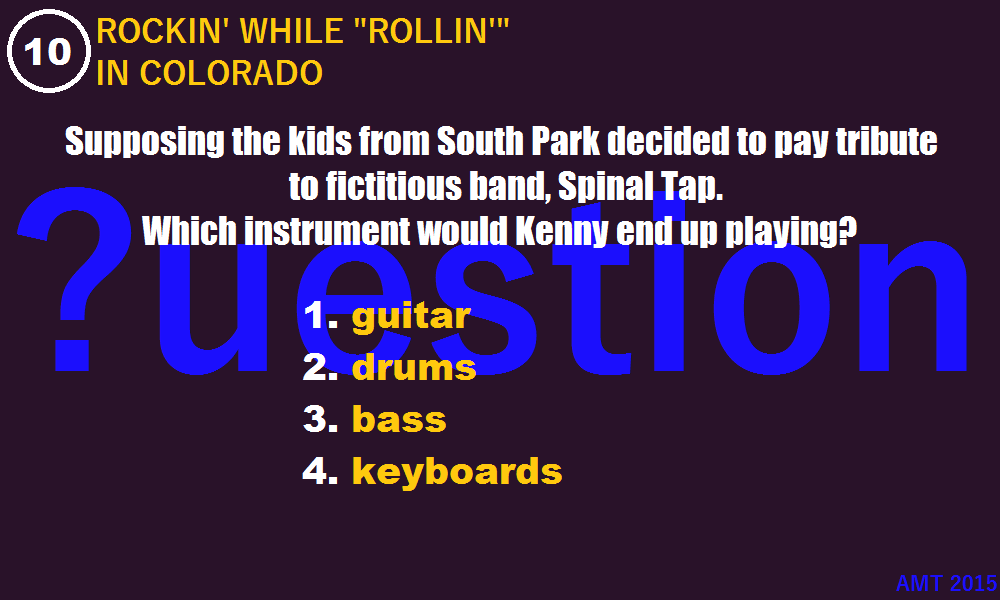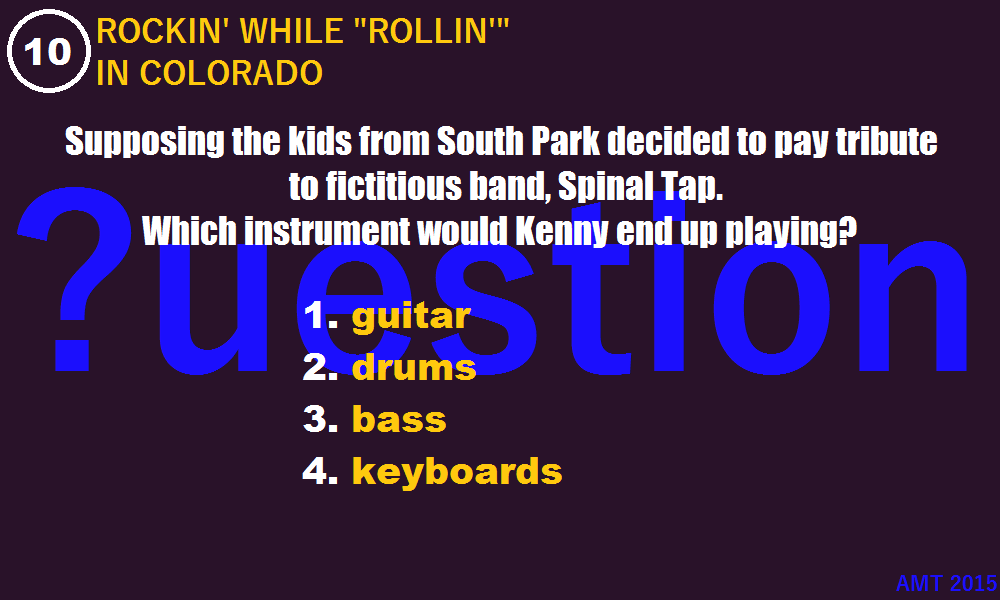 Watch
Made a fake screen from scratch with my idea of what one of the questions would be like, for those of you not familiar with the series of games.

Think questions wrapped in pop culture trivia, like this one. Gave it the category title, Rockin' While "Rollin'" in Colorado.

If you remember some of my old South Park art, you may remember this answer, but let those who haven't seen it yet give it a try.

YDKJ TM Jellyvision.

Wait... would he play the drums? I strongly think he'd take the drums...
Reply