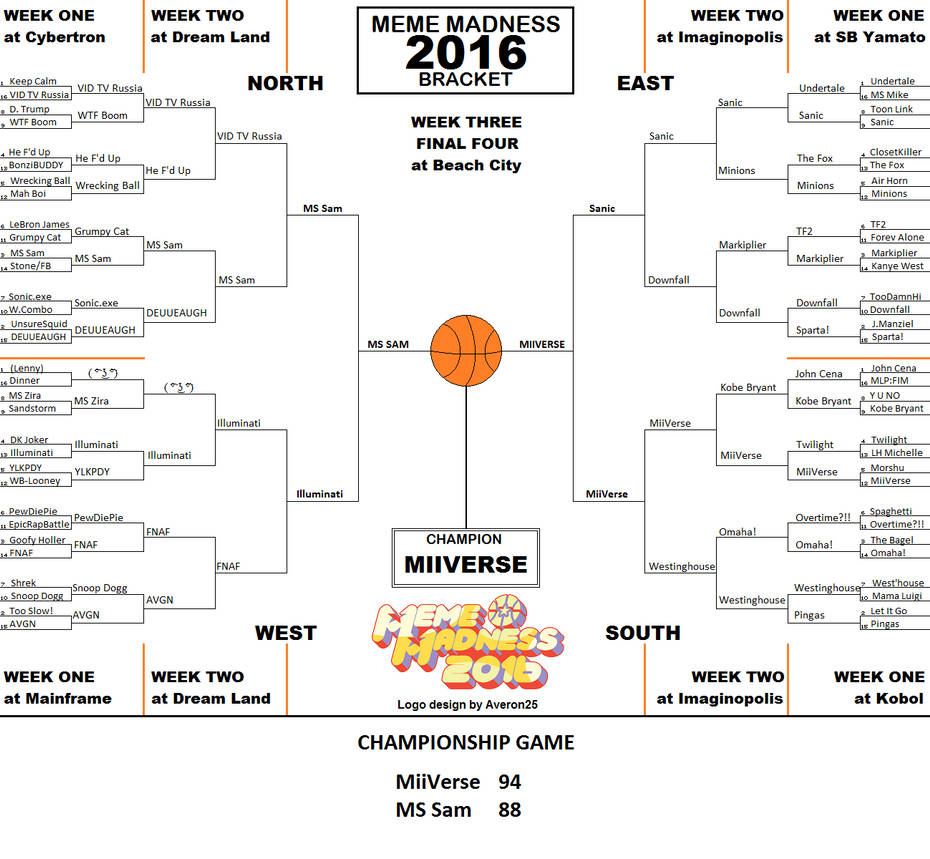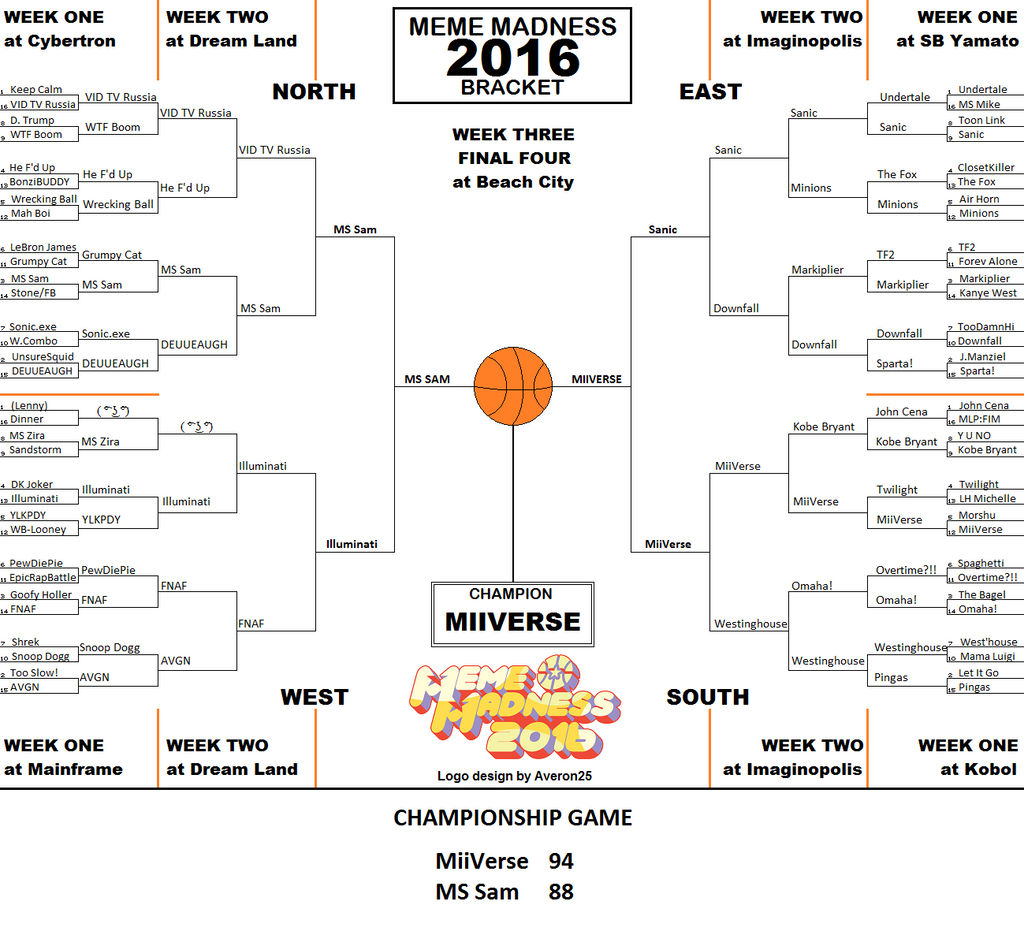 Watch
A hard-fought game between a 2013 champ and a "rookie" contender was played, and in the end, one prevailed:

Congratulations to the Nintendo MiiVerse for winning this year's Meme Madness tournament!

Microsoft Sam did put up a struggle early on, but second half stumbles gave the Miis a chance to surge ahead. Once it was settled, the Miis held on, 94-88.

A great deal of congrats to both for a wild game, and to all other entries for their participation in this event. Looking forward to next year, where we have the locales picked out already! For 2017, the Final Four will be played at...

PIGGY ISLAND, home of the Angry Birds. I even have the logo made and everything!

Until next time, thanks for watching! The trophy will also be presented today.

The Cringe wins then I see.

Looks like the voice couldn't put up with the cringiest of the cringe.

AND
YOU
CAN'T.
TEACH.
THAT!
Reply

Reply

He did put up a good game, I'll say that for him.
Reply