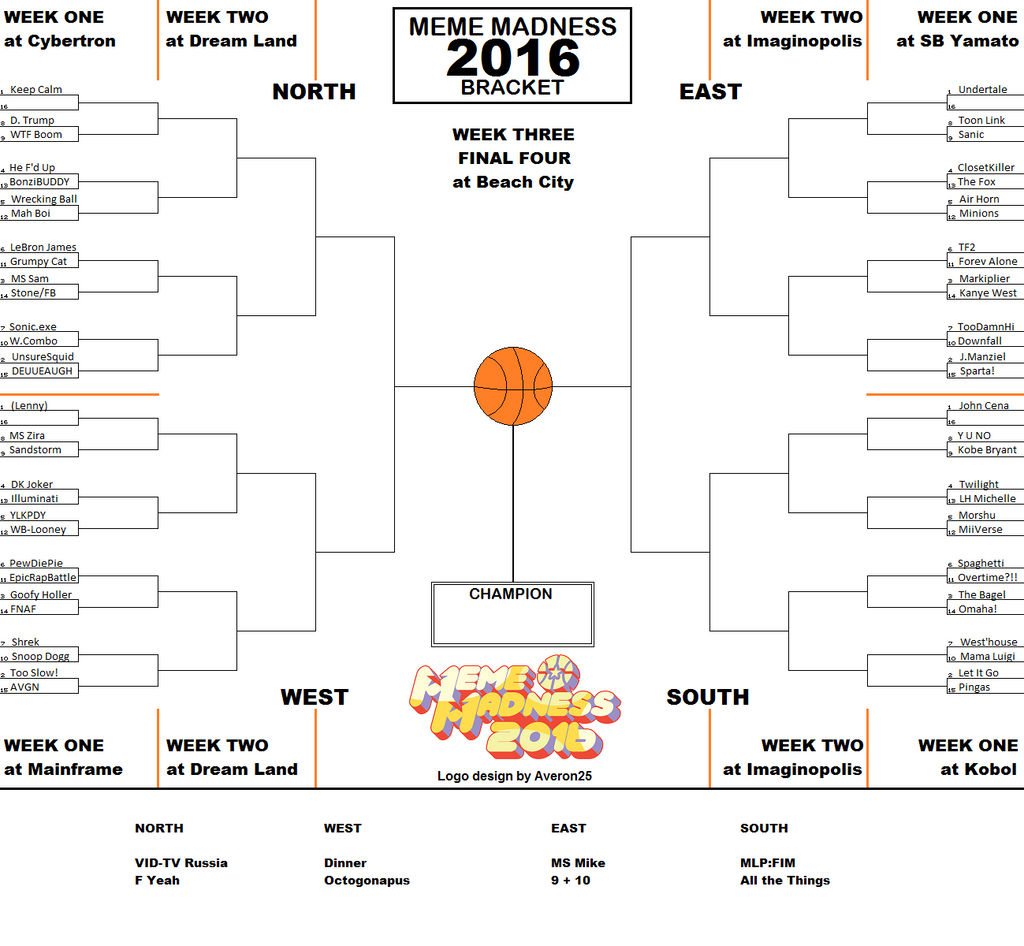 We're just about ready to tip off the sixth annual Meme Madness tournament, and THIS time, we've got a new arrangement.
If you haven't read the update in the MM'16 logo Description yet, then you'll find that we are now following suit with the more recent NCAA formula by adding four new spots, making a total of 68 entries, all thanks to the inclusion of a 17th division! Some of the divisions got reworked, and we now have new ones in Internet and MLG Divisions, along with the classic ones that have been here before.
I'm also trying out a new scoring method, including a "tip off" to see who scores the first points, and alternating the order in the second half. Whether or not this cuts down on the number of upsets, especially in the first round, will still have yet to be seen.
The four Preliminary matchups are shown at the bottom of the brackets. Winners will fill the #16 seeds of their respective regions.
The fun starts soon! Who will prevail?
Logo design by
Averon25