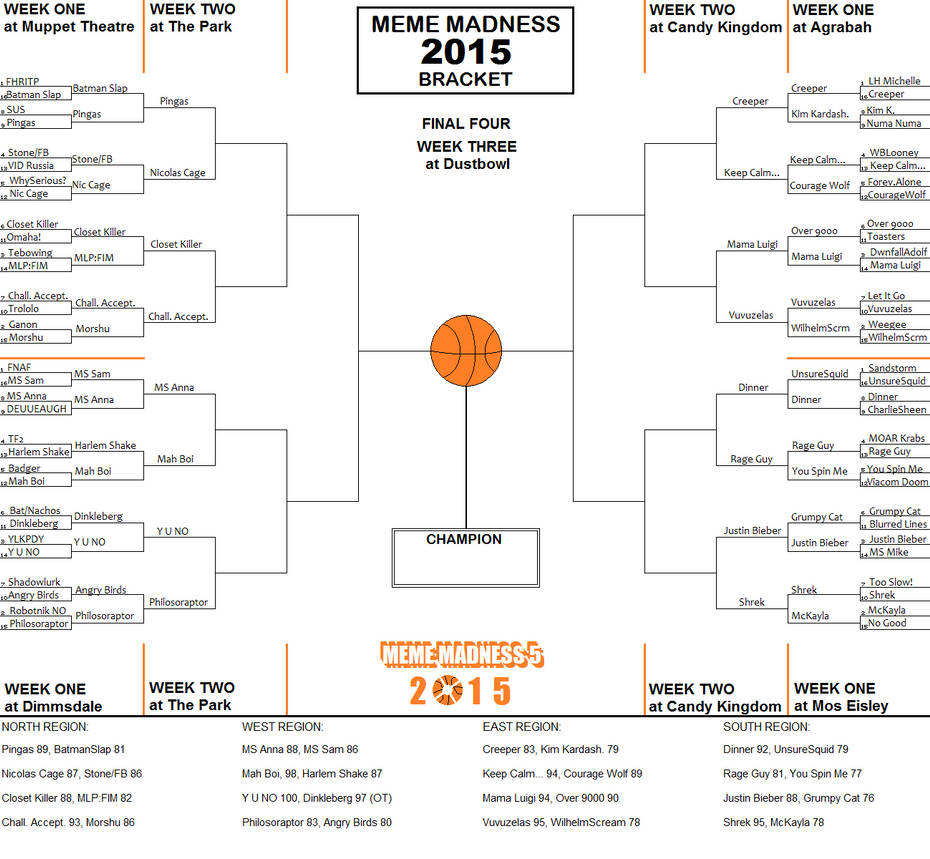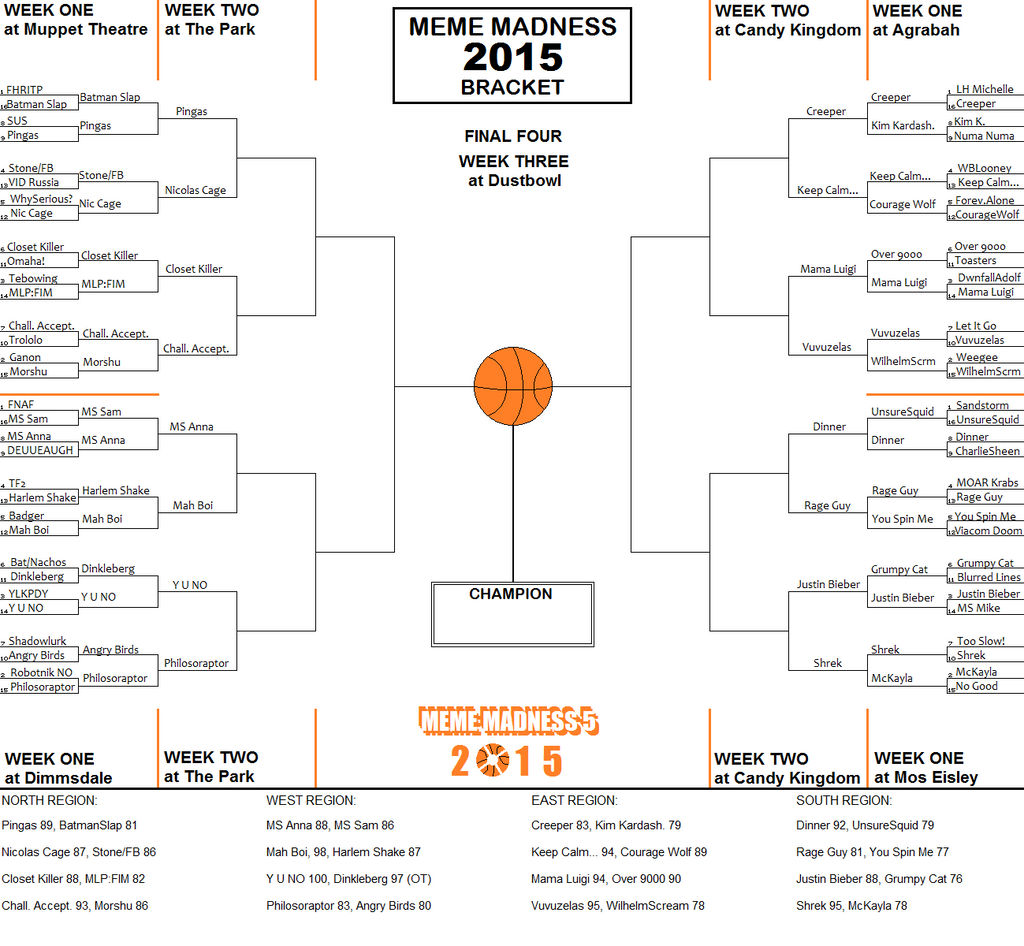 Watch
Week One complete. The results from the Round of 32 are in.

Two years ago, MS Sam had beaten MS Anna to get into the Final Four. This time, Anna gets her revenge.

One #16 seed remains as the Minecraft Creeper edged out Kim Kardashian.

The highest seed of any region now is #3, as Justin Bieber handled Grumpy Cat.

And there was one game in overtime! Dinkleberg had a strong start, but Y U NO came roaring back down the stretch to force OT, outscoring Dinkleberg 13-10 in that period.

And the King of Hyrule fared well, too! Mah Boi continues to dominate, while Dinner came back up on Unsure Squidward to take its spot in the South.

More to come!