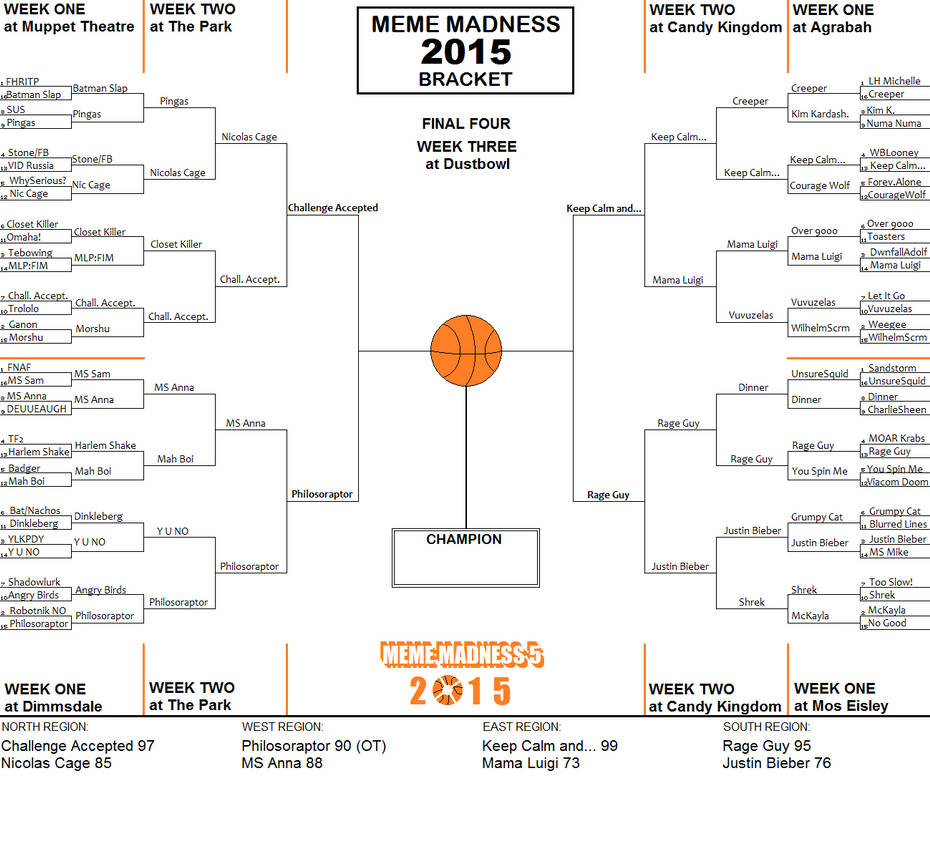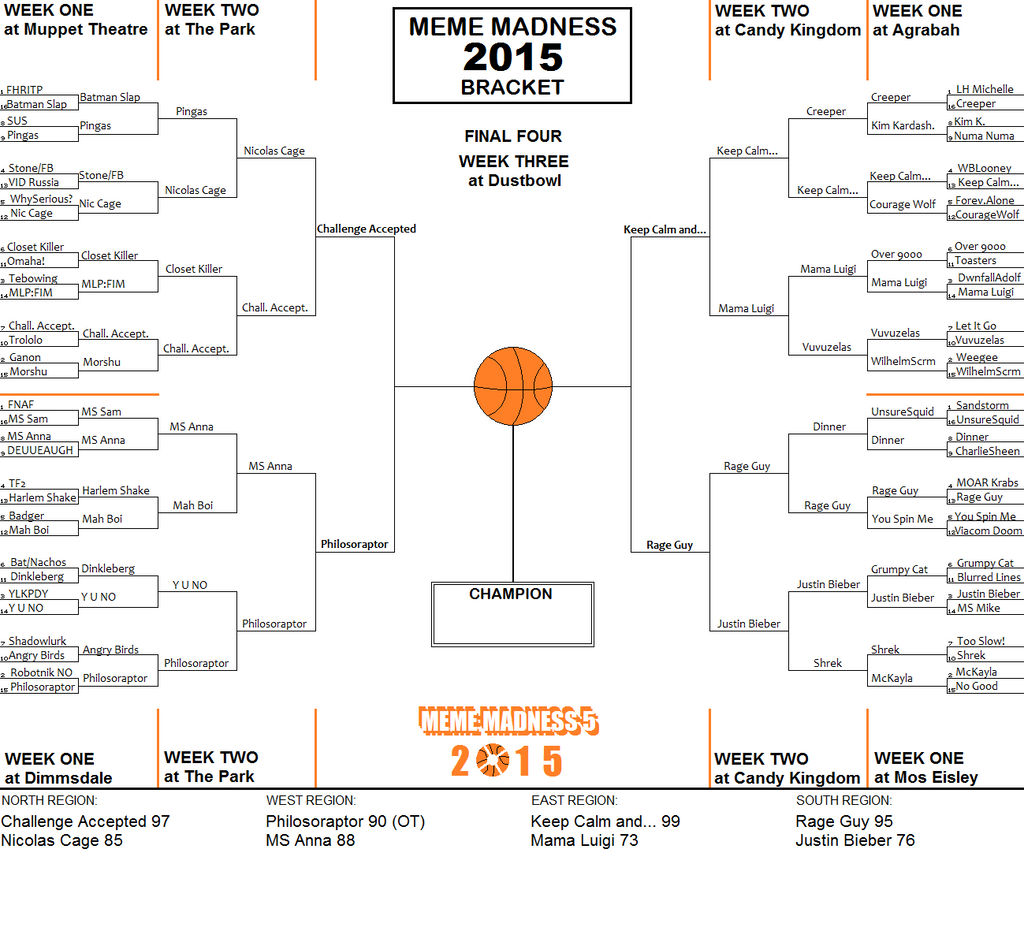 Watch
The Final Four is set! All will be decided next weekend at the Dustbowl!
The highlights:
Challenge Accepted beat Nicolas Cage for the North, beating him by 12.
Philosoraptor came roaring back in the second half against MS Anna to force an

, and from there, Philo took the West.
Keep Calm and... blew Mama Luigi out of the water, taking the early lead and never looking back! It takes the East by beating him by 26!
For the South, Rage Guy had NOTHING to rage about, beating Justin Bieber by 19 to fill in the last spot.