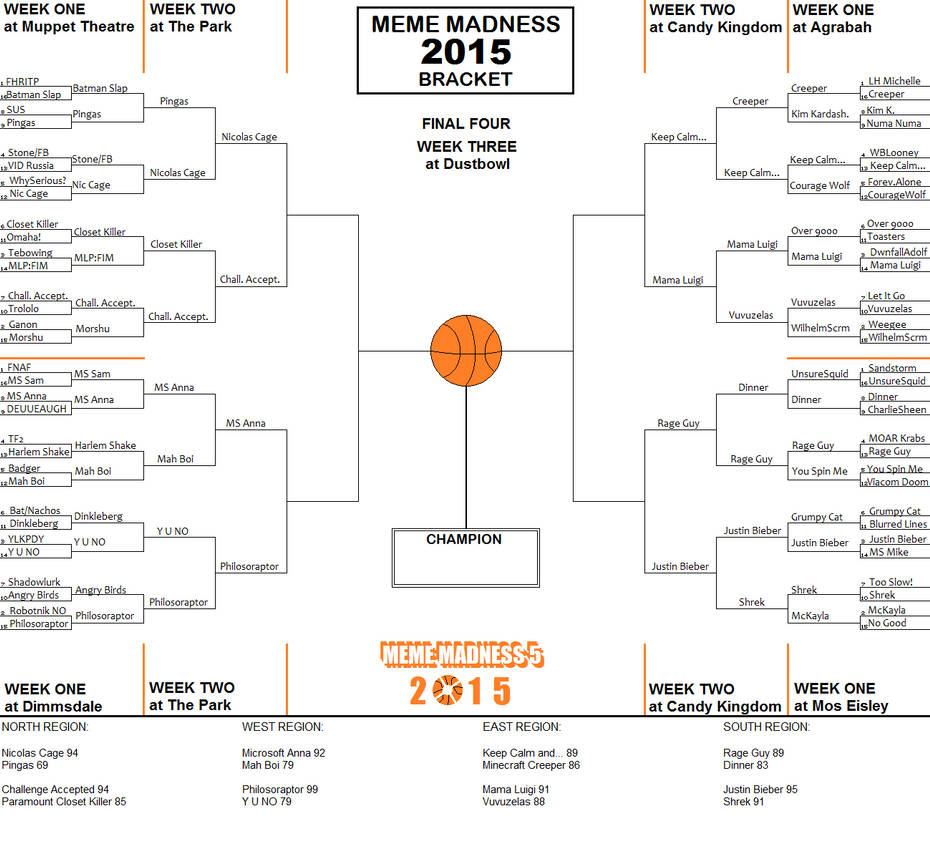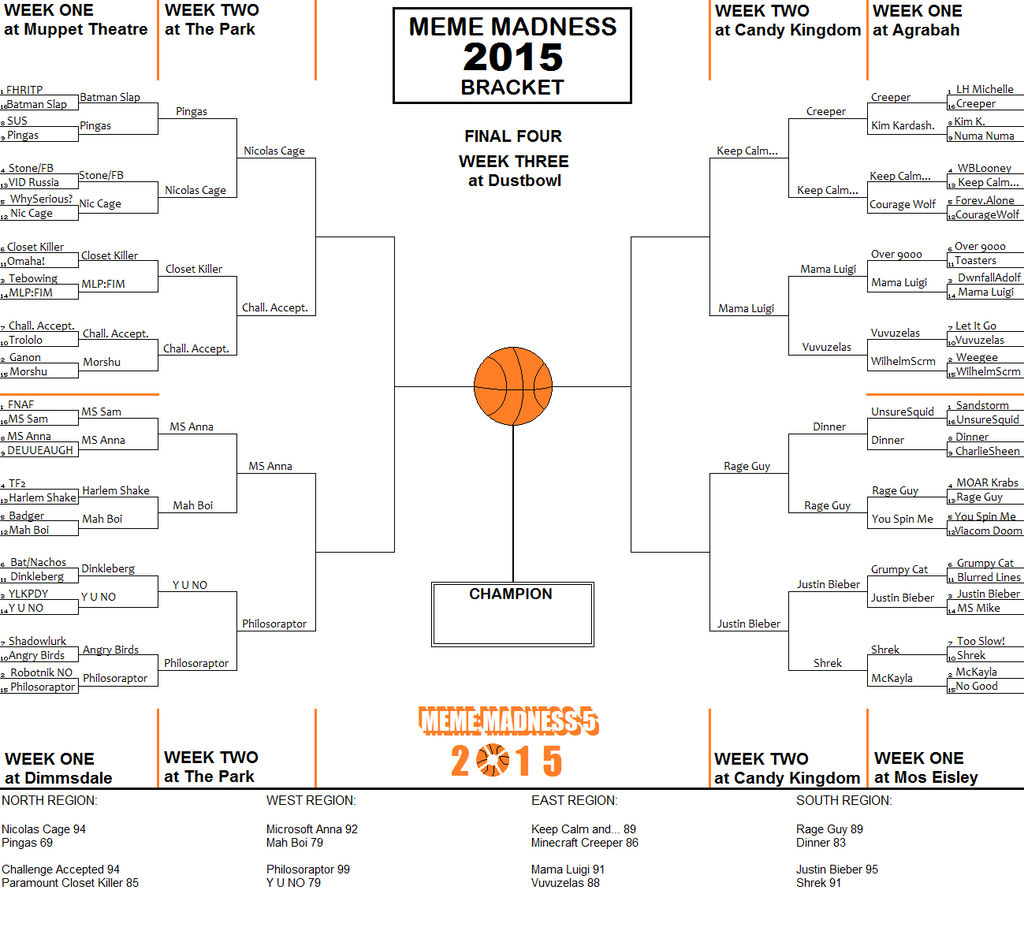 Watch
The Sweet 16 round has been decided, and here are the highlights:

The classic Robotnik meme has been smacked! Nicolas Cage dominated Pingas, beating it by 25 points, the biggest margin yet this season.

MS Anna continues to dominate for the TTS division, knocking Mah Boi out by 13. Also for the King, his Dinner was beaten out by the Rage Guy by a much smaller margin.

Mama Luigi had the greatest comeback of the round, pouring on steam in the second half to get past those pesky Vuvuzelas!

Bieber, the highest-ranking entry out of all who remain, held off Shrek in a closely-fought contest.

Animeme fans saw brains over accent prevail as the Philosoraptor dominated over Y U NO, beating him by 20.

MOAR this weekend! Stay tuned!