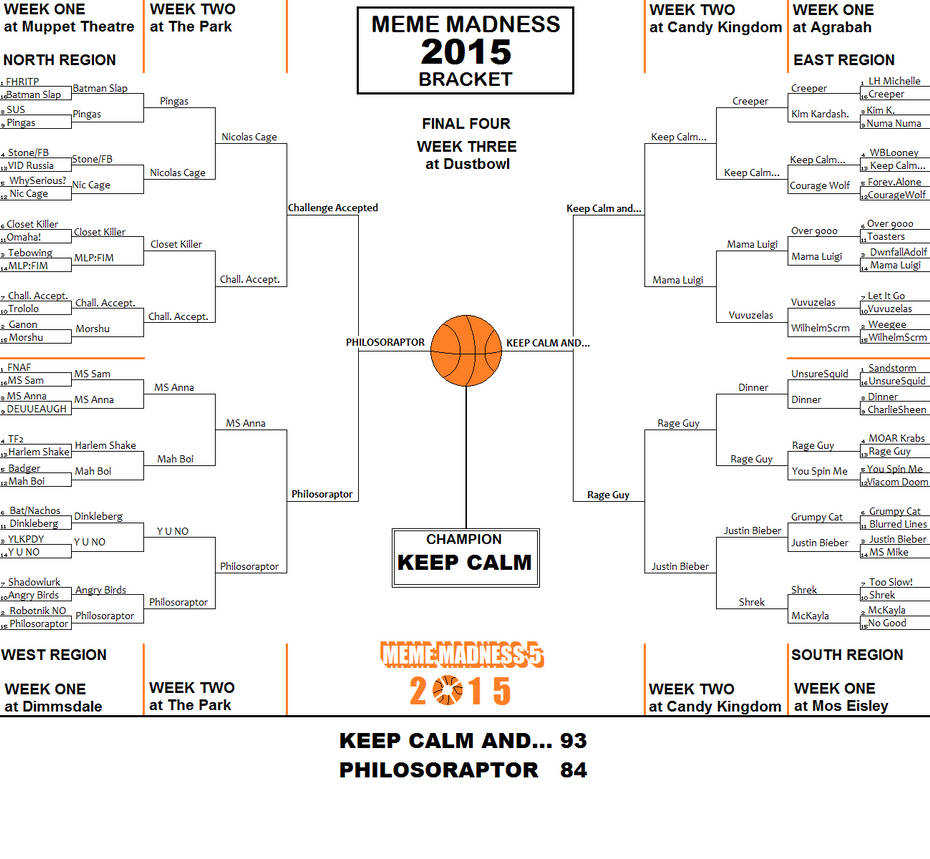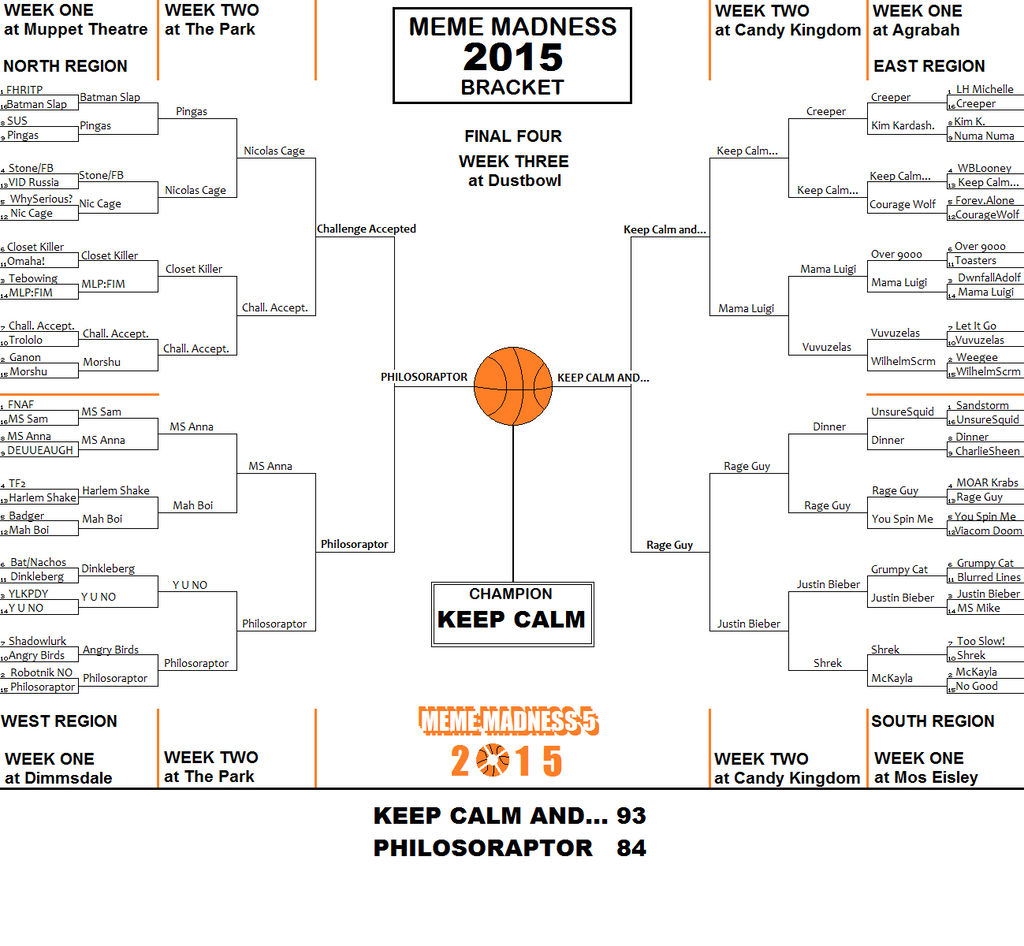 Watch
It is official: We have a new champion in our tournament!

And it was pretty easy for KEEP CALM AND... from the get-go. Calm took an early lead against the Philosoraptor and didn't look back. In the end, Calmness prevailed, beating out the dino by nine points!

Trophy is being presented for the occasion!