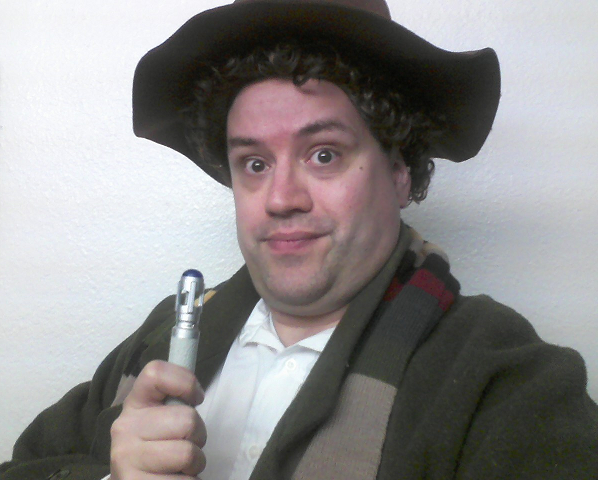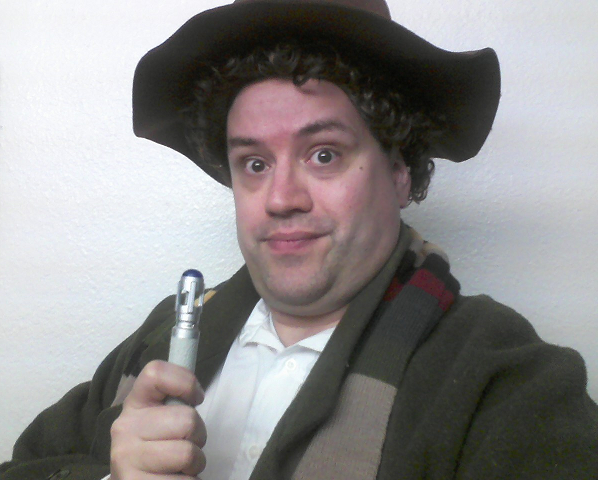 Watch
For Halloween '15, I decided to throw some stuff together and shoot for a costume contest at work. Days before, I took this pic via cell phone, showing a little of how things would look.

For some reason, I could never find the right size wig, and had to settle for a "future" Doctor's sonic screwdriver, but I think I got everything else all right. I even used an old brown coat that I found years ago for just such an idea.

Now for the fun part: A bunch of people saw me in the full outfit at my work, and it was like playing Stump the Panel as they tried to guess who I was supposed to be. The guesses varied, and there were some absolute classics! Harry Potter? A hobbit? Something involving disco with the hair? And that was just a small sample!

Anyway, here's the rough look. I managed to fluff the wig a little since then.