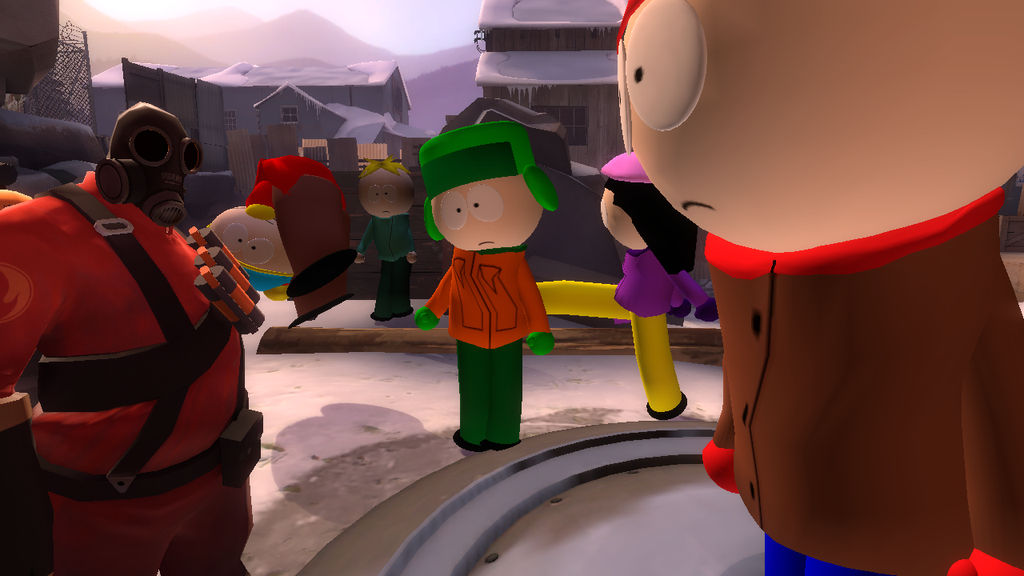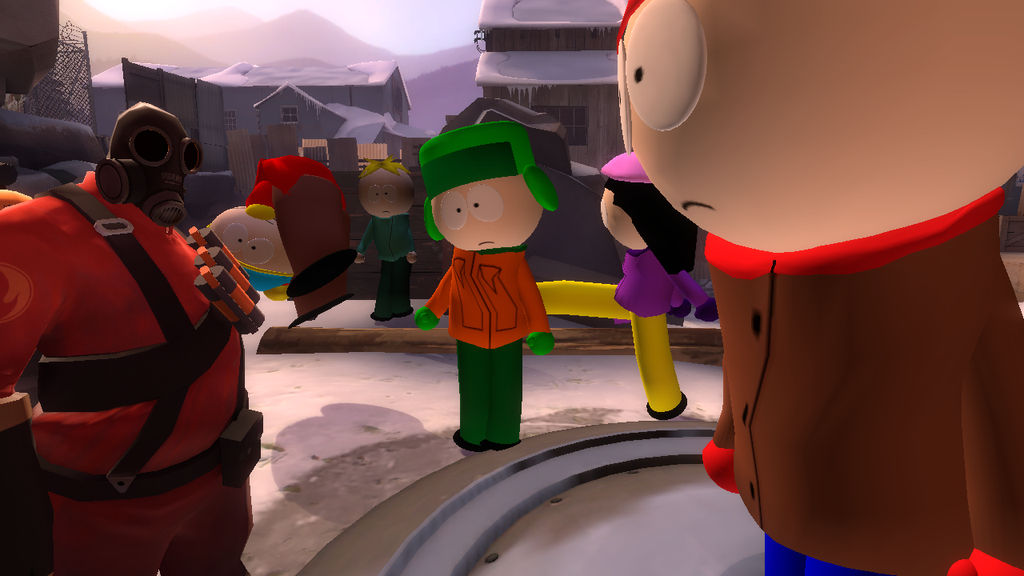 Watch
Just recently, I found some South Park playermodels in Gmod, and I couldn't help but laugh at how big they were made.
On top of that, it was a perfect opp to mix them with maps and maybe a different character or two.
Then it dawned on me: Who else does a lot of mumbling like Kenny, and what if the other kids met up with him?
Here ya go. Incidentally, I had a hell of a time trying to get Cartman to stand properly, so I improvised and had Wendy punt him away!

South Park TM Comedy Central, Trey Parker, Matt Stone.
TF2 TM Valve Corp.
Made with Garry's Mod.

What's up with Cartman? he's floating!
Reply

Wendy kicked his butt like a football.

That's in the Description, well before I heard of the Stand Pose tool.
Reply

Oh right, that's why Wendy has a weird leg
Reply

Yeah, pretty much. I had only found these playermodels in Gmod and was trying to get the hang of using them.
Reply

Didn't they have the models from the N64 game? cuz those ones are actual size
Reply

Well, to be fair, it's really one of the first things I found on Gmod's player model list. I wouldn't doubt if there are better models out there, but that's as good as I found at that time.

On the plus, I had a good time with the one with Kenny.
Reply

a fantastic picture.
i get it now, gasmask boy from chris eccleston's dr who, kewl.
Reply