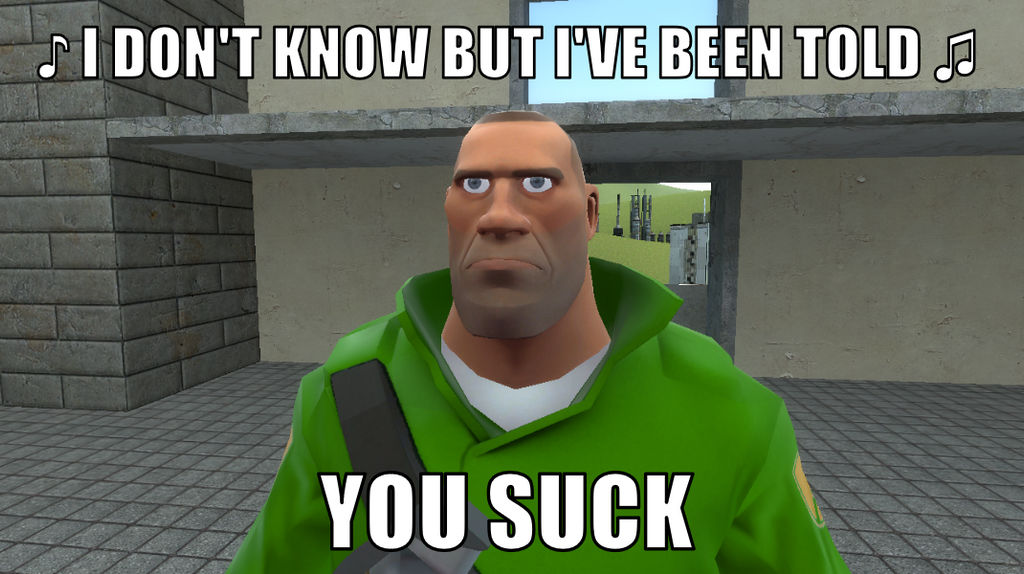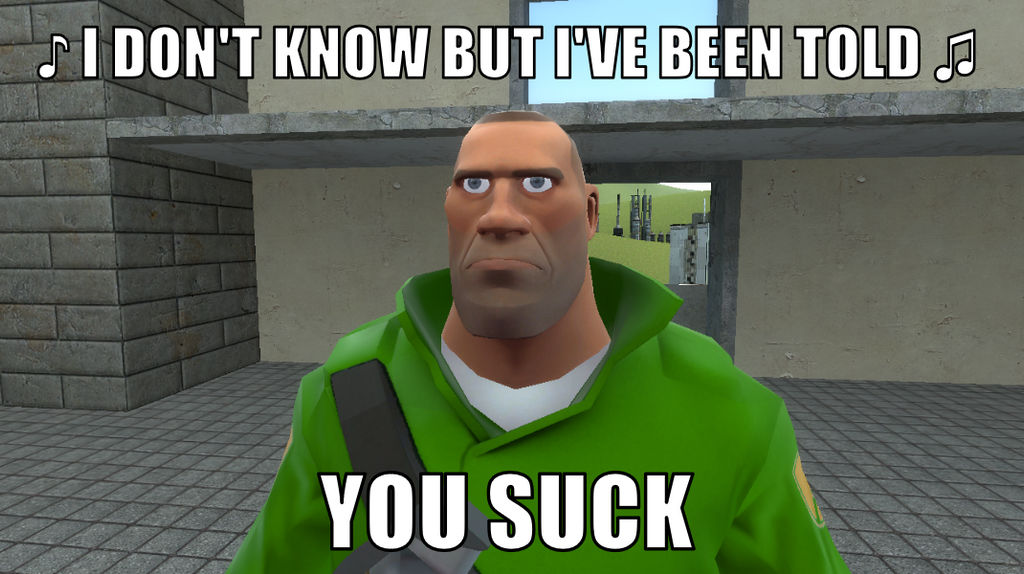 Watch
Without that helmet, the Soldier can mimic a good Grumpy Cat!

Soldier TM Valve.
Made with Garry's Mod and Meme-Generator.

Ahahahahahahahahaha

Reply

"I don't know what I've been told! Eskimo *GASP!* is mighty cold!"
"Who the hell told you THAT?"
"Jethro."
"Stop listening to Jethro!"
---
Hmm... yes, there is a resemblance to good 'ol Grumpy Cat. Guess that makes sense, then.

Reply