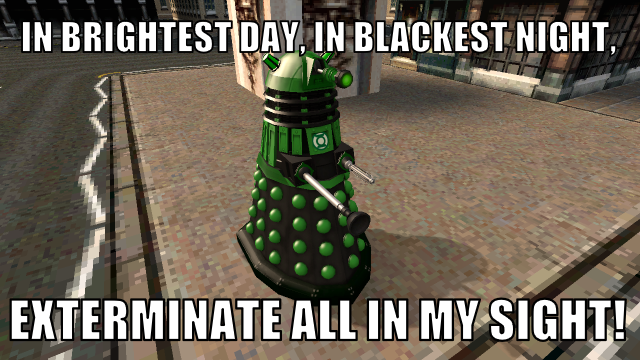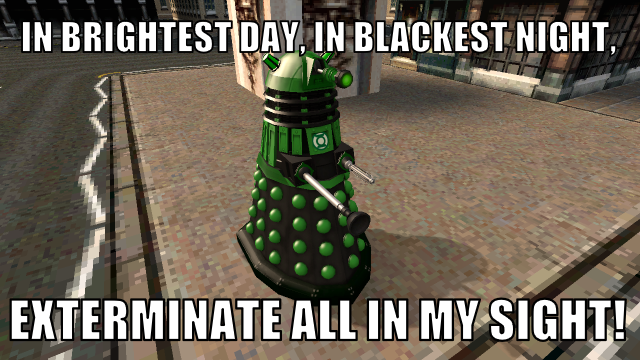 Watch
Another set of playermodels in Gmod features a variety of Daleks in not just different colors, but with different logos for the Lantern Corps.

Of course, this idea pops into my head...

Dalek TM BBC, Terry Nation.
Green Lantern TM DC Comics.

Aw crap the Dalek Lantern Corps.
Well I'm outta here
Reply

Here's hoping they're powerless against anything yellow. That was the old way, and from what I understand, that's been changed in the GL storylines.

Never really followed GL, but that's one thing I remember.
Reply

"I... am... your soldier!"
"No. Not falling for it."

Reply