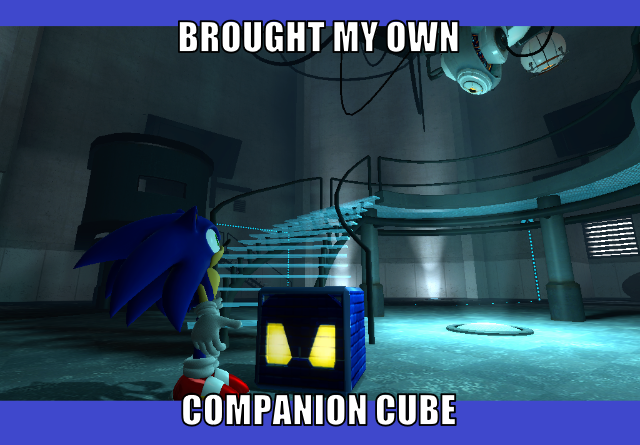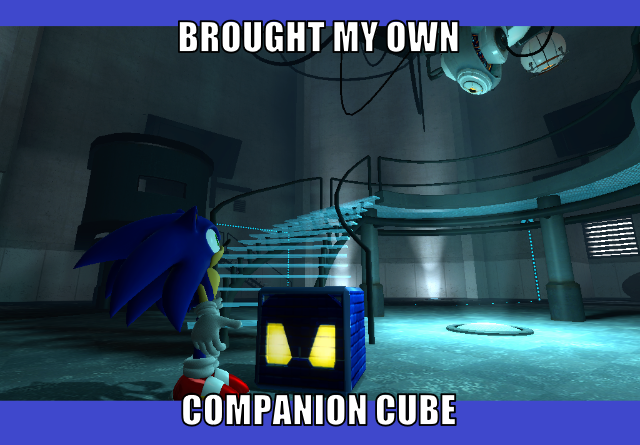 Watch
Found this among the playermodels for Sonic Generations. Could someone please tell me how the Sonic Cube came to be? I don't recall it in any of the games I've ever played...perhaps the Nintendo exclusives?

Portal TM Valve Corp.
Sonic TM SEGA, Sonic Team.

it's in Sonic Colours Wii
Reply

...... Have you not seen anything of Sonic Colors? Are you serious?

In other news, I love this picture. It's hilarious!
Reply

Unfortunately, I don't have the Wii. I went with the PS3 instead...dang Nintendo exclusives...
Reply

Great. Now I want to see Sonic take on GLaDOS. That'd be an epic fight, even if he never went super!
Reply

The cube came from Sonic Colors.
Reply

That would explain it. The only thing I knew about that game was what levels they had in Generations. Having a PS3 instead of the Wii will do that to a guy.

Reply