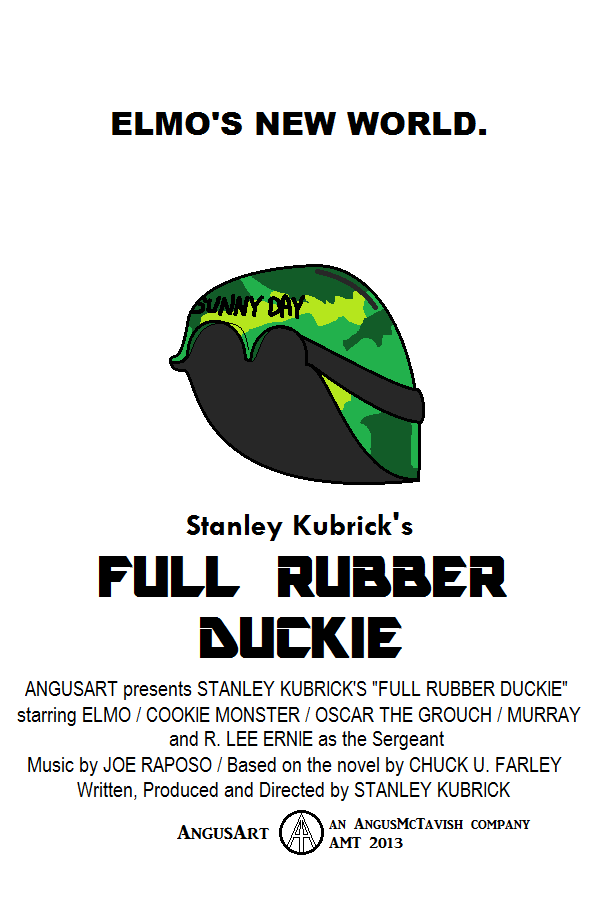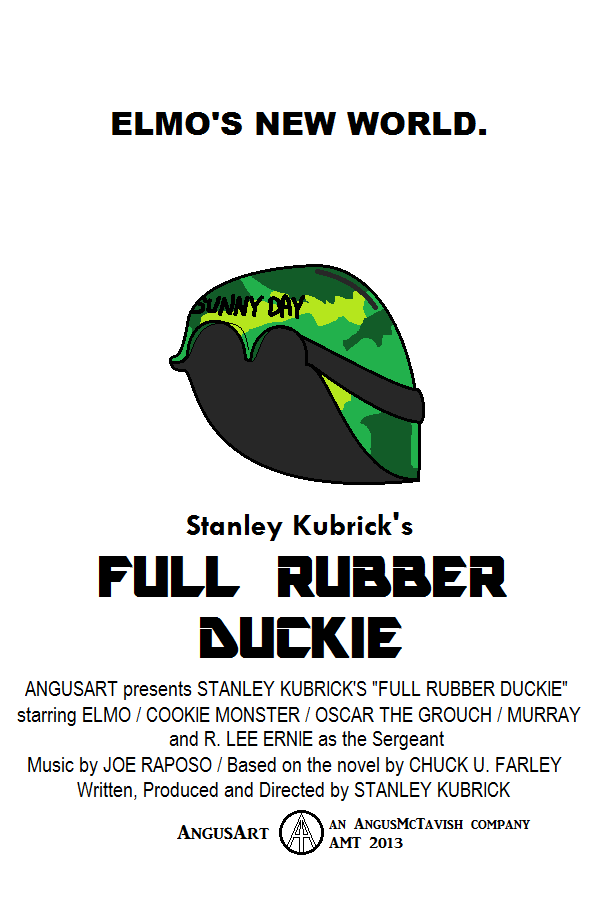 Watch
Another take on a Kubrick movie poster, this time mixing in some characters off the Street.

Full Metal Jacket (C) Warner Bros.
Sesame Street TM & (C) Sesame Workshop.
Muppets TM & (C) Sesame Workshop, Jim Henson.

Let's just hope the cast doesn't take the movie too seriously. I'd need a lot of humor to survive this.
In all seriousness, though, I like this.
Reply

Reply

I laughed harder than I should have at this.
Reply

Glad you like! It was an idea I had a few days ago, and it really started sounding like the thing to do after seeing the first few minutes of Full Metal Jacket on IFC.
Reply


This is one cute idea.
Reply