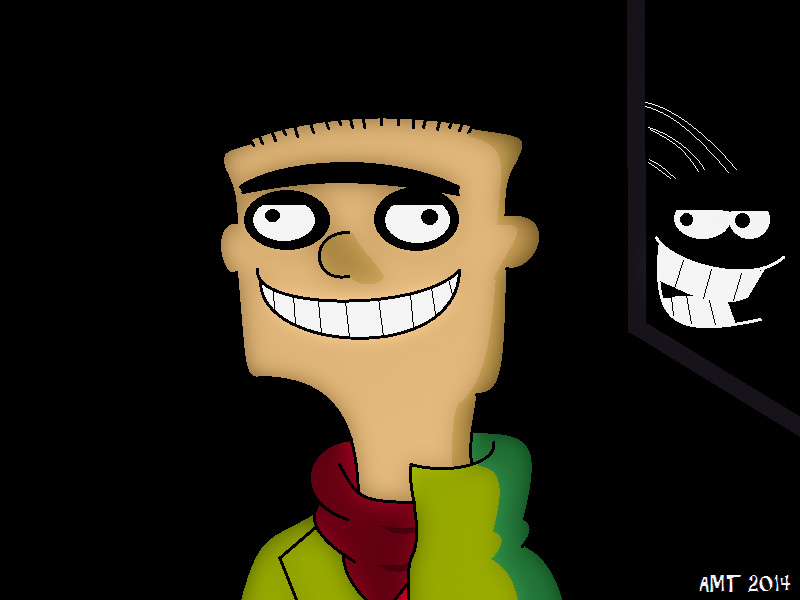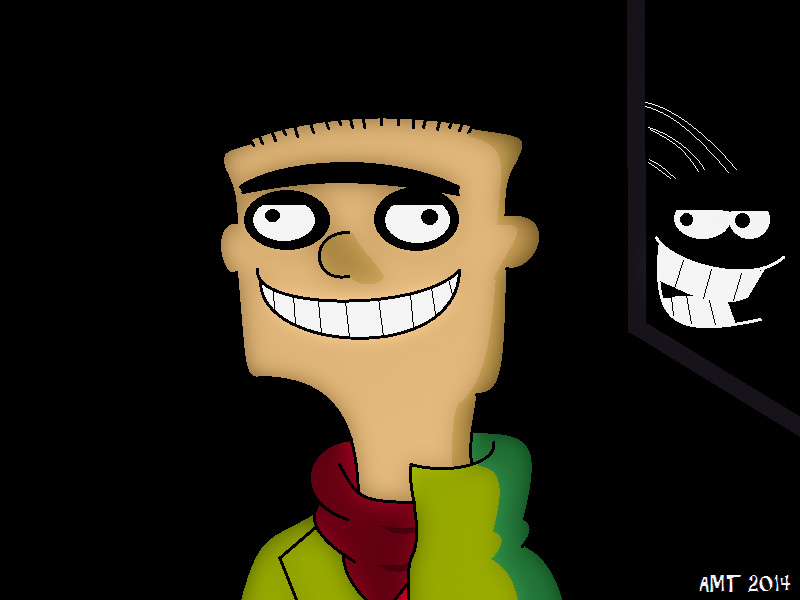 Watch
Those wacky kids of the cul-de-sac are still looking up ways to scare up some quarters from their friends, even if it means having one of them look after them for a week.

Just that nobody warned them of what happens at night...

EDIT, 11/28/14: A touch of Adobe Photoshop Express can really make a difference!

Ed, Edd n Eddy TM Cartoon Network, Danny Antonucci.
Five Nights at Freddy's TM Scott Cawthon.