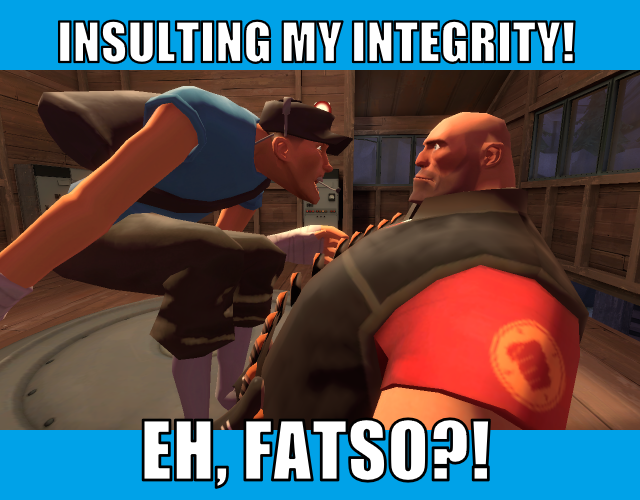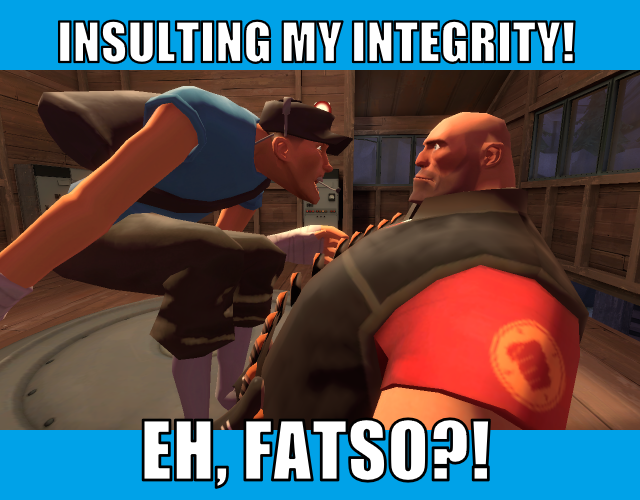 Watch
A scene recreated by Gmod, based on a hilarious scene with Daffy Duck and a skeptical hotel landlord. The short was "Porky Pig's Feat" (1943), done in black and white, had been colorized a number of ways since the 1960s.
www.youtube.com/watch?v=f05vn-…
Don't know who'd play Porky's role in this, probably the Engineer, but the line would probably work pretty well whatever the scenario!
Characters TM Valve Corp.
Porky Pig's Feat (C) MCMXLIII Warner Bros. Pictures and the Vitaphone Corp.
Directed by Frank Tashlin.

Reply

In the words of speedy the scout; "Next time eat a salad!"
Reply