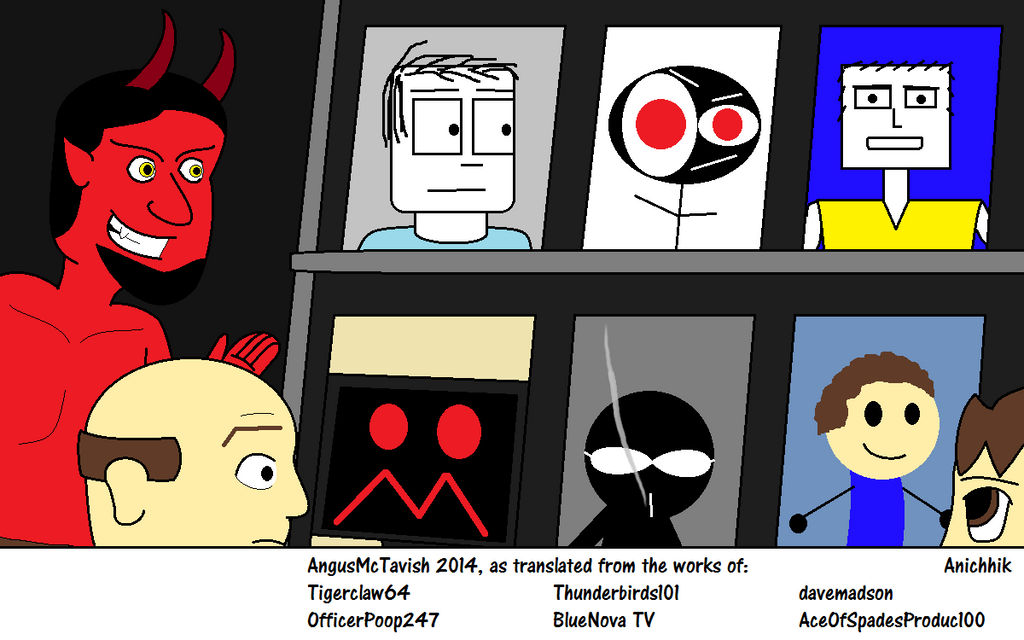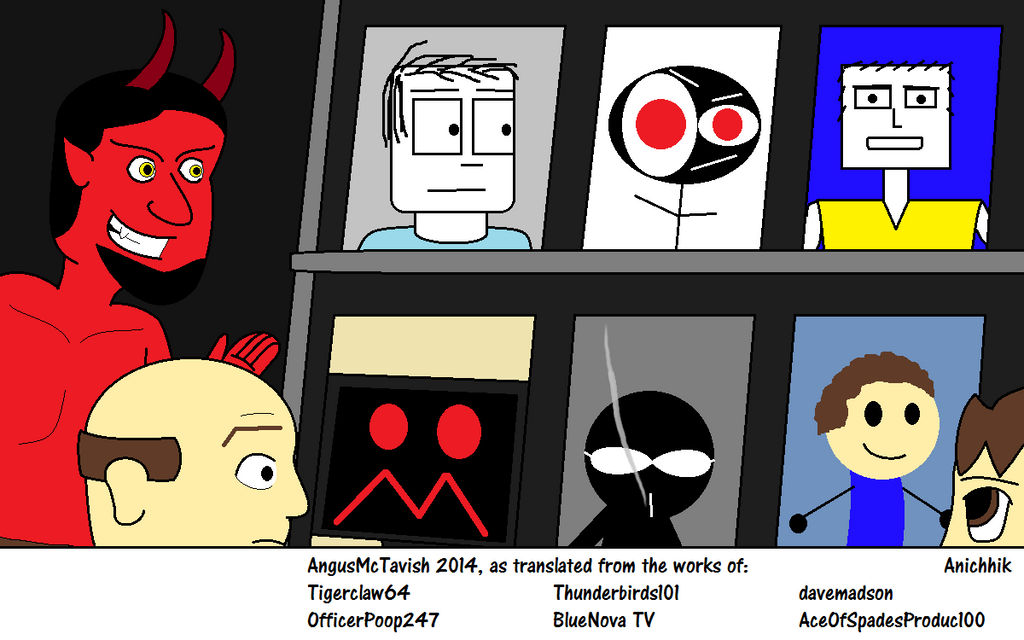 Watch
As

and I have been working on a story involving our versions of Microsoft Sam and his friends, as well as our own alter egos, we recently came across an idea of both worlds' characters being introduced to many other worlds and dimensions, with many versions of Sam as an example!
For those who have Sam pics here and may see their likenesses, do not panic; I did not borrow any images. I saw the Concept gallery on the TTS Wikia, and tried my own versions in MS Paint! And yes, I have given the Devil a face, rather than the shadowy version I had done of him long ago. I may keep this if I do a YouTube project, that's still in the air right now.
The people whose versions of Sam are translated for these mirror worlds are credited below, in rows, left to right, and later updated with a bit of Ani's version at the far right, as well as my own at the left, below the Devil.

Reply

Didn't know about that one. I only had enough mirrors to squeeze in so many.
Reply

So, wait... You're aware of the VGCP?


(I'm actually UNIT, by the way, a personal affiliation)
Reply

Maybe not by initials, but I have seen a good share of videos with those TTS voices.
I was a big fan of the davemadson vids and was sad to see him ditch his channel last year, and even though he supposedly set up a new one, all that's on there is one showing of an old game show, last I saw, anyway.
But as
Agent-Ani
and I were working on a "script" to a crossover story (which grew to proportions beyond our intentions), I did take a look on the TTS Wikia and found some of the versions of Sam that I recreated via Paint. The scene above is one of the parts of our scripts.
Reply

Reply

Reply

Glad you like!

Thought you'd like that I did a Paint version of your Sam, rather than borrowing a pic. I'll give a rendition a go, unlike some of the art thieves I've read about in the past.
Reply

ohmygosh
ashdjhtsgdfjhgkHDSKJDHSRKJHAKAHRKHeeee
so good
aaahhhh

Reply