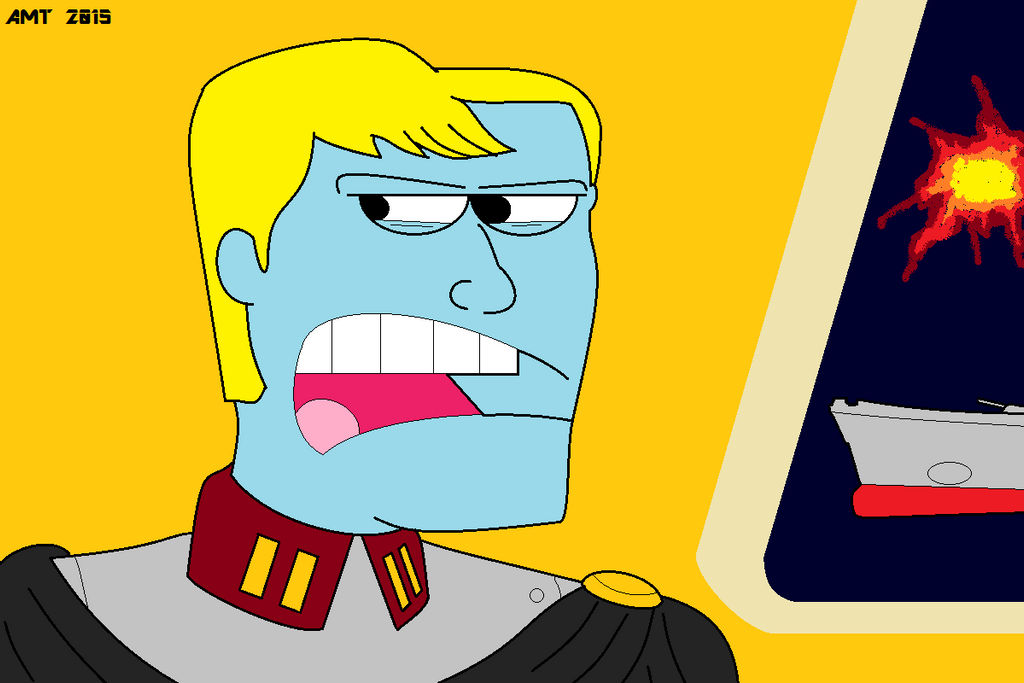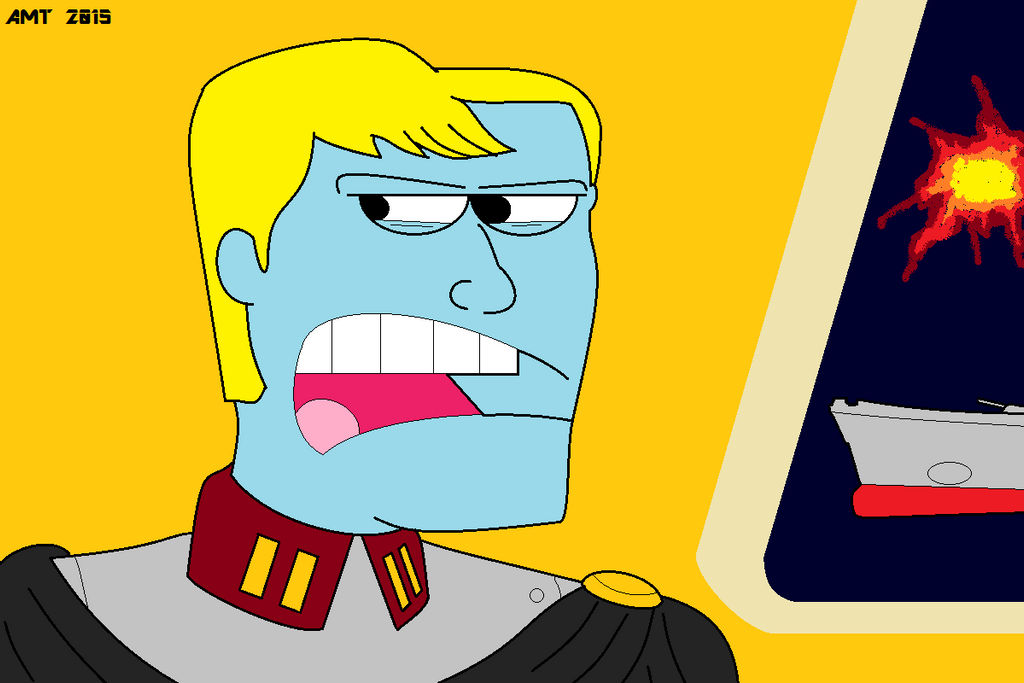 Watch
The Gamilon leader and main villain in the Star Blazers series, he especially had a grudge against them when they not only foiled his scheme to flush out life on Earth, but they blew up his home planet as well! That's their ship out in space, after winning a battle.

Been watching the first two seasons of the anime, and the idea of him sporting the certain face struck me as funny.

Star Blazers TM Voyager Entertainment.
Dinkleberg TM Nickelodeon, Viacom, Butch Hartman.