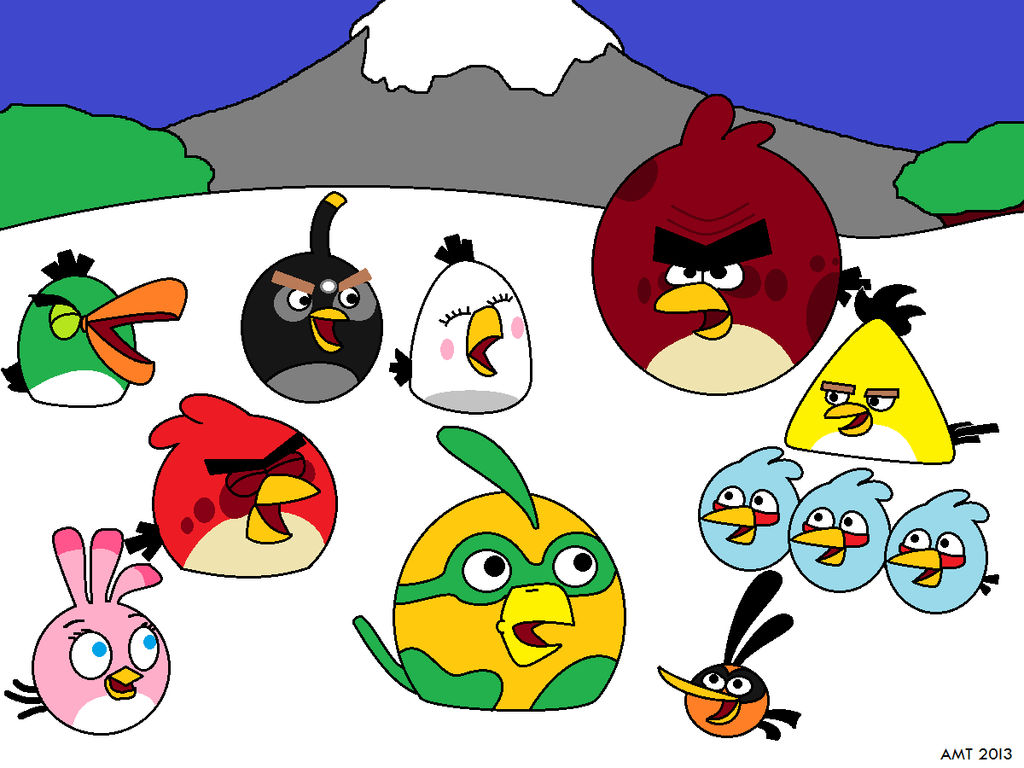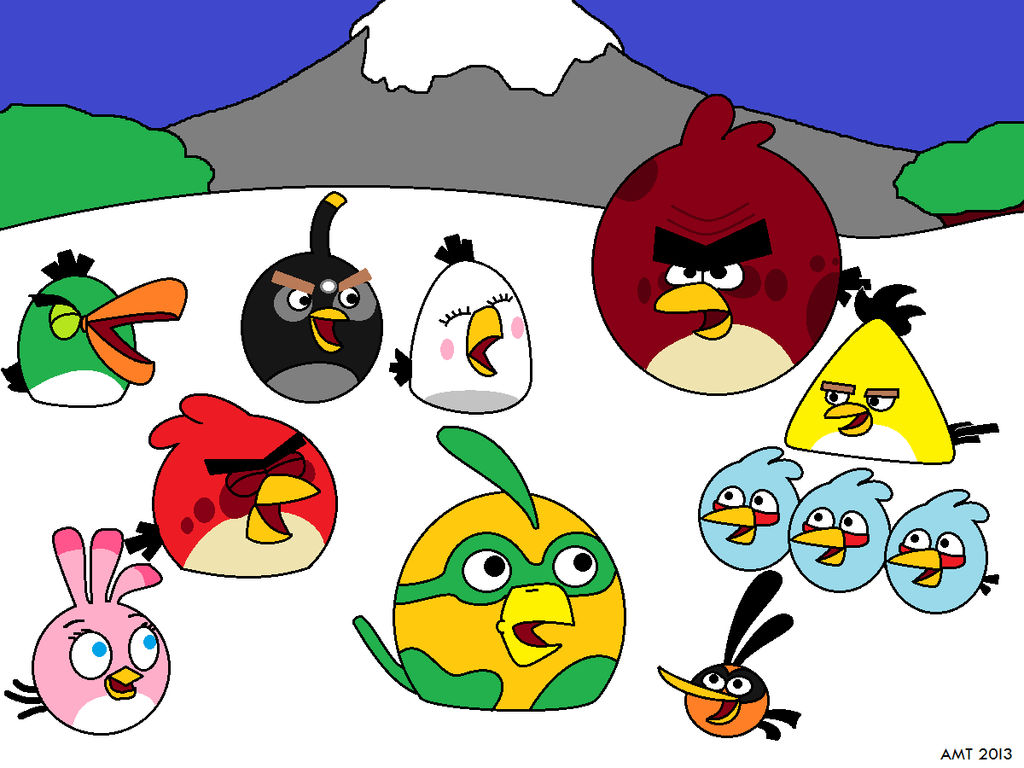 Watch
Performed by my "Angus Bird" (front, center), backed up by the other birds.
(Music: Traditional/Lyrics: AngusMcTavish)
Hark! Hear the birds, sweet Angry Birds,
All seem to croon, "Ooh-hoo-yahoo!"
There's heck to pay, they'll save the day,
Squishing the pigs, small and the big.
Birds of all sorts, smashing through forts,
Making 'em pay for stealing eggs.
Hark! Here they come, boom'rang and bomb,
Maybe they'll need a burst of speed.
Joy! Heed my words, here come the birds,
Go tell the King; vengeance they bring!
Birdie, birdie, birdie, birdie vengeance!
Birdie, birdie, birdie, birdie vengeance!...

ace, and those lyrics are awesome.
Reply

Reply

Thanks!

I had been juggling the song around in my head for a while, and as I was doing this, I was able to come up with more for it.
Reply

AAAAAAWESSSSSOOOMMEEEE!!!!!!!!!!!!!! you should totally se some romanian carols and christmas traditions they are beautifull
Reply

I always love it when you upload something Angry Birds. And I like your little "bird-sona" there.
Reply

Thanks, man! It was definitely fun trying to draw up some of the birds I had never done before, like Matilda (white bird) and Stella (pink).
Reply

Awesome!

Reply

Thanks! I had put the lyrics in certain posts for other people's holiday pics for them, so I figured, what the heck!

Reply

Reply

Thanks! It's a first time for trying some of the other birds, and I thought putting my Angus Bird in there would be good for the main vocals. The others can be like the orchestra/choir, if you get my meaning.
Reply