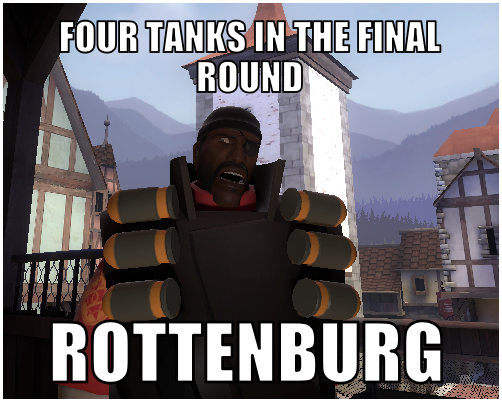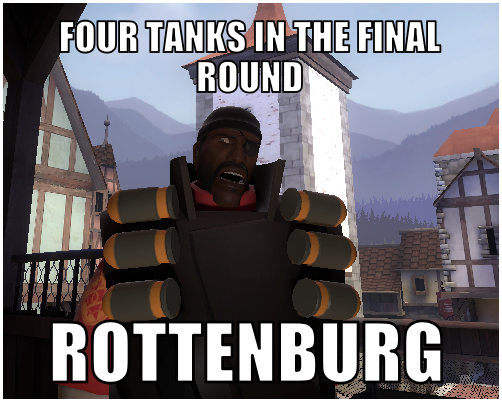 Watch
There are a bunch of fun maps in TF2's Mann vs. Machine levels, and the town of Rottenburg is indeed one of them!
But things can really become a handful in one setting, as you have to hold off not just bots with bombs, but FOUR tanks that are headed to your spawn point!
Demoman shows his disgust at the idea, much in the way of

.
TF2 TM Valve.
Done with Garry's Mod.
Captions via Meme-Generator.

Reply

I was just in the Train Rain map last night, now that you mentioned it!

So freakin' funny listening to the voices, long as there's no mic scammer getting loud and stuff.
Reply

Reply

That's where the TOOT TOOT MFers thing came from. There's a map there, and whenever the point is captured by one team or the other, you hear the shout for Train Rain, and sure enough, train engines come down on you!

Hilarious stuff!
Reply

Reply

Glad you like it!

It wasn't as much of a challenge to get the face right as I thought it would be.
Reply

i was thinking of something with let's say X-men days of future past or Game of Thrones but with Peter Dinklage
since Dinklage and Dinkleberg begin with the same 5 letters
maybe you can find something cool
Reply