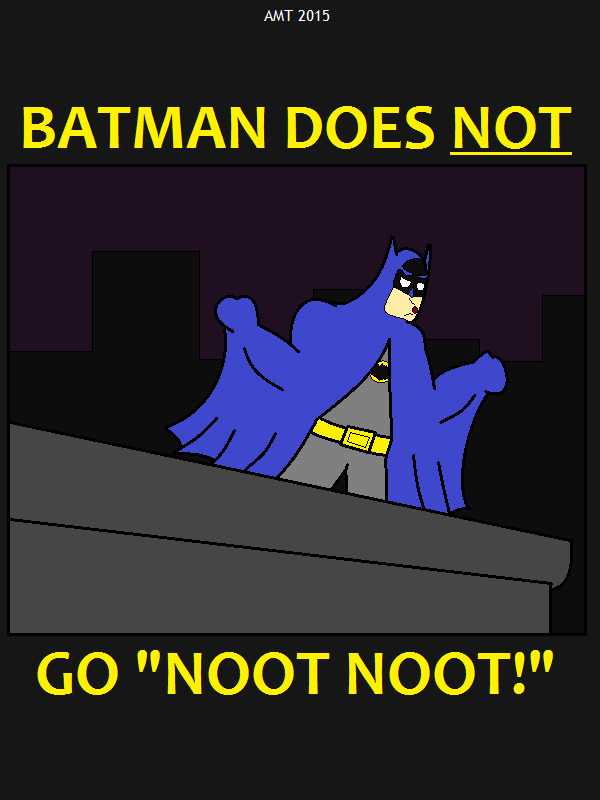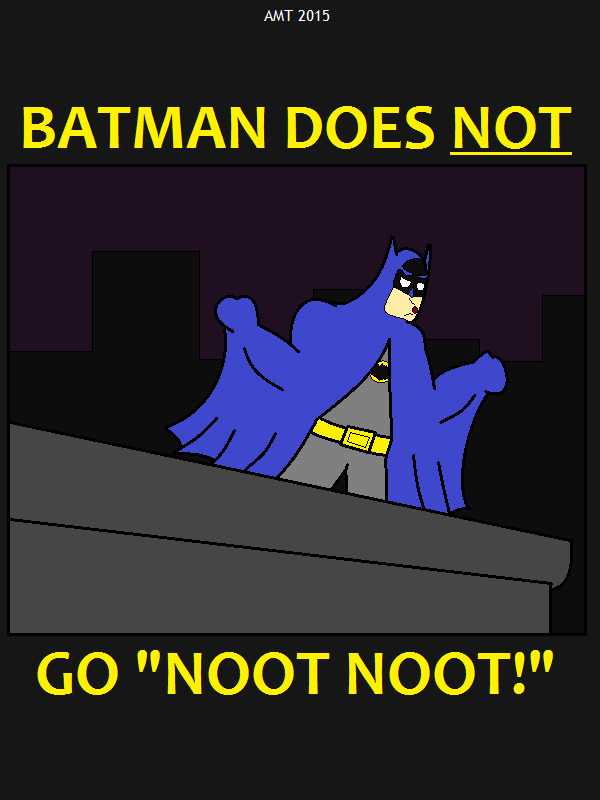 Watch
TheLogoCooler
had this idea for me, so I did some looking around images for a perfect Pingu pose to go along with his little "Noot Noot" call.
Which brings up a good question: If he WERE to do that, which he doesn't anyway, would he keep it gruff or go with a falsetto to sound like the little penguin? Another question: Would he even USE it on the Penguin if he did?
One little alteration I had to make when doing this one: I miss the Showcard Gothic font, which isn't on my laptop for some reason.

Batman TM DC Comics.
Pingu TM Trickfilmstudio, The Pygos Group, Otmar Gutmann.

Reply

Reply

Penguin: Doesn't sound like any bird I've ever heard before...A rare species, perhaps? We MUST find--oh, never mind. IT found US!

(Batman smacks into him!)
Reply


Funny!
I have a Batman Does Not idea too...
Reply

Reply

How about... "Batman does not say "Tooky" or slingshot himself at pigs."
Reply

Reply