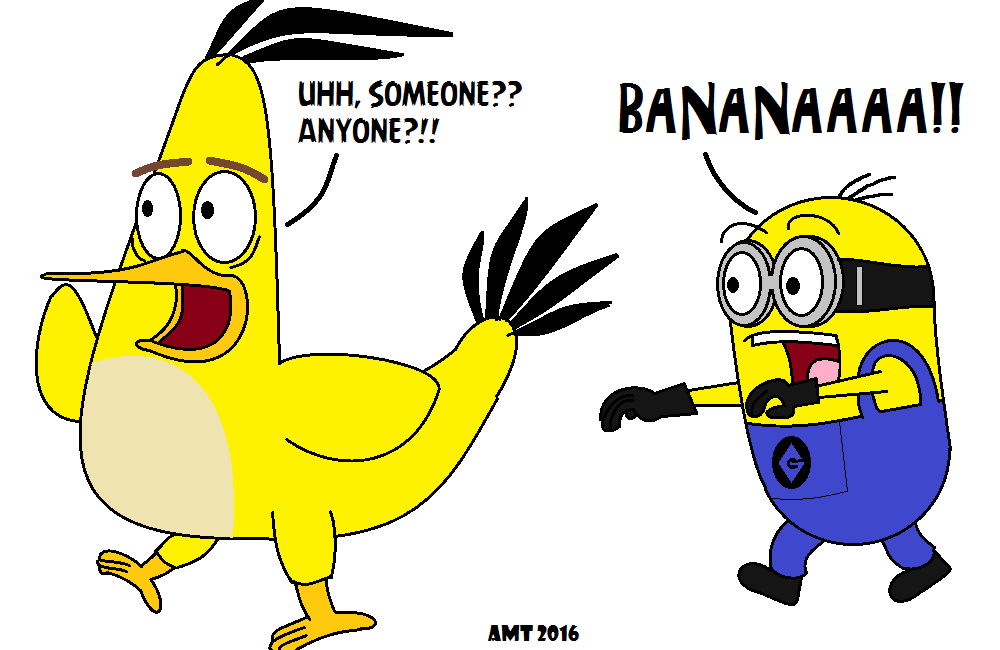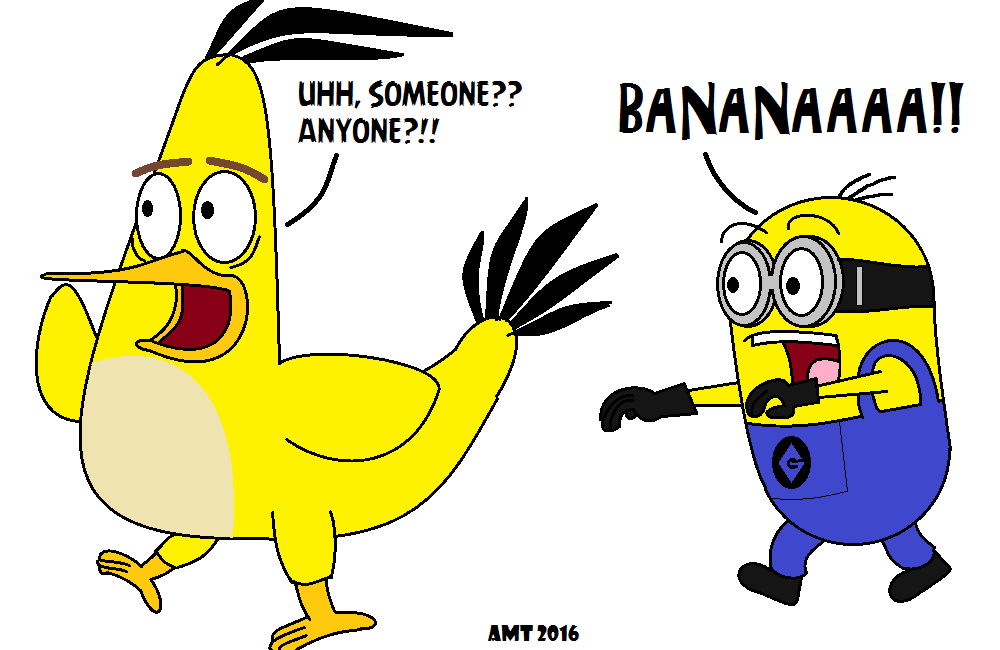 Watch
I've often heard of Chuck's movie design compared to that of a banana...and what better way to respond to such a comparison than to throw in a little crossover gag?

Movie!Chuck TM Columbia Pictures, Rovio.
Minion TM Universal, Illumination Ent.

The banana design?

You mean the cringeworthy of designs for the bird in angry birds?

Because to be fair, I find Chuck's design in the film adaptation to be a bit cringeworthy too.
Reply

Well, if nothing else, it probably would make a little more sense than having them bounce around the big screen without wings or feet.

Perhaps a little bit exaggerated for some, but there you are.
Reply

This drawing made my day lol

Reply


Oh, that Chuck.
Reply

as chuck, i feel violated
Reply