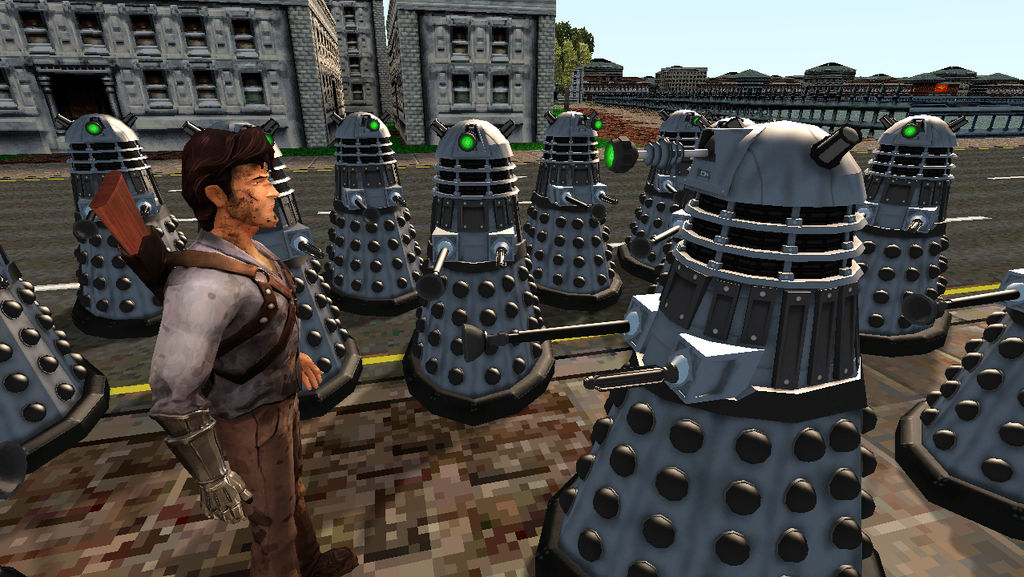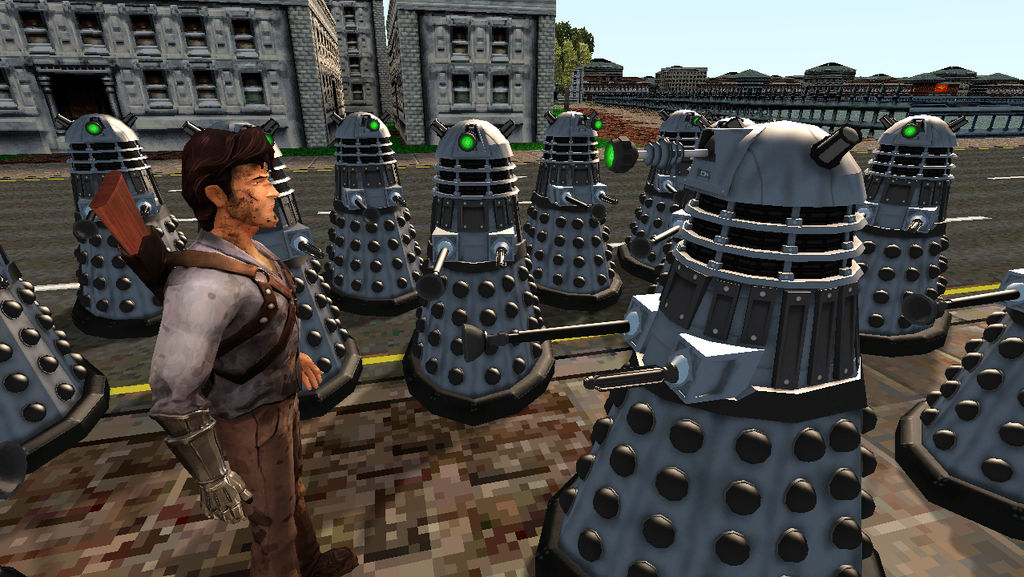 Watch
What if Doctor Who and Evil Dead combined? Well, depending on who dominates the crossover, the blood and gore would be compromised, probably, but you gotta have Bruce Campbell's wit, no question!

"Well, hello, Mr. Fancypants! Forget the universe, 'cause you're ruling only two things right now: Jack and shit. And Jack left town."

Daleks TM BBC, Terry Nation.
Army of Darkness TM whoever owns it currently.
Made with Garry's Mod.

Doctor Who + Evil Dead = Daleks vs Deadites confirmed.
Reply

Man, that oughtta wear out one side or the other if they ever faced each other! Imagine them duking it out...

With the Doctor and Ash watching from the sideline.

"Jelly Baby, Ash?"
Reply

Where's Abslom Daak when you need him?
Nice work.

Reply

Thanks, and yeah, I totally get that question! Found the graphic novel compilation years ago at a used book store where I used to work.
Reply

You're welcome.

Why we've never seen a team up is beyond me; two chainsaw-wielding madmen taking on Daleks infected by the Deadite's evil would be a cracking comic to read. Check this out:
extraterrestrialfanon.wikia.co…
Reply

It's time for a serious challenge like no other! Go Ash!
Reply